Ferrari Unleashes The 812 Competizione And Competizione A Special Edition Models (Photos)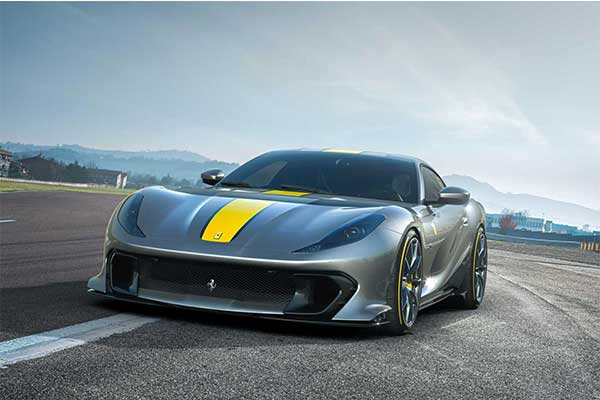 Ferrari on Wednesday revealed in full its new hardcore version of the 812 Superfast. Called the 812 Competizione, the limited-edition model is available as either a coupe or convertible, the latter referred to as the 812 Competizione A. The new edition to the Prancing Horse's lineup likely serves as a sendoff for the 812 model line, similar to how Ferrari launched the F12 TDF at the end of the F12 Berlinetta's run.
As far as design goes, the Competizione looks notably more aggressive, mainly due to the aero changes that Ferrari operated upfront. While the vents flanking the headlamps are gone, we can see much bigger intakes flanking the mesh grille. There are winglets on each side of the front fender and a race-spec splitter in the centre.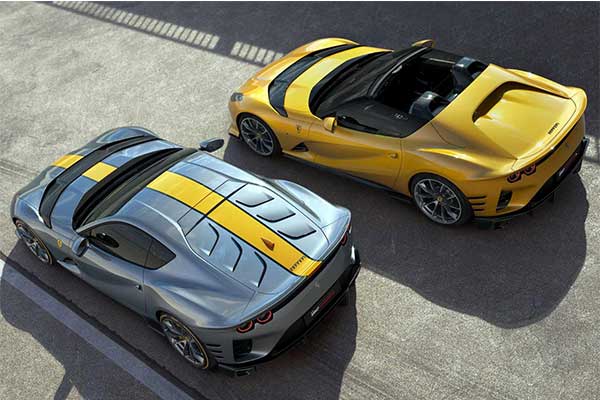 The 812 Competizione is fitted with a naturally aspirated 6.5-liter V12 is found under the hood, now pumping out 830 horsepower and 510 lb-ft of torque, an increase of 19 hp over the standard 812 Superfast. Torque, however, has decreased slightly by 19 lb-ft. Horsepower fully kicks in at 9,250 rpm and the V12 revs all the way up to 9,500 rpm. The seven-speed dual-clutch automatic transmission comes with new software that further reduces shift times by 5 percent, retaining the same ratios with the 'regular' 812 Superfast. Ferrari's new 812 Competizione models claim a 0-62 mph (100 km/h) time in 2.85 seconds, while flat out they'll do over 211 mph (340 km/h).
One of the most eye-catching features of the new Ferrari 812 Competizione is the new rear screen, which is completely closed, freeing up space for some new aerodynamic solutions. These include three pairs of protruding elements that act as vortex generators to distort the flow and redistribute the rear axle's pressure field.
Interestingly, there are rumours the 812 Competizione could be the last V-12-powered Ferrari without electrification or turbocharging, which would make it quite the collectable.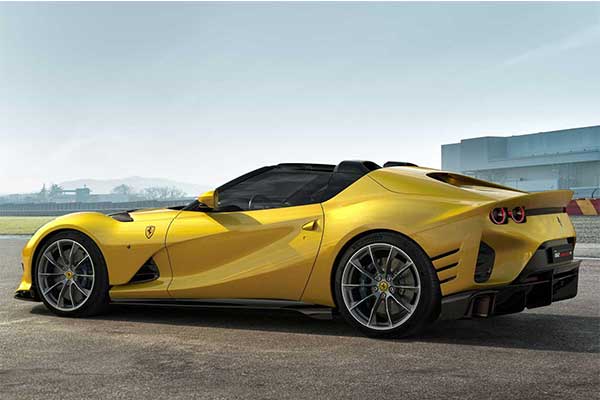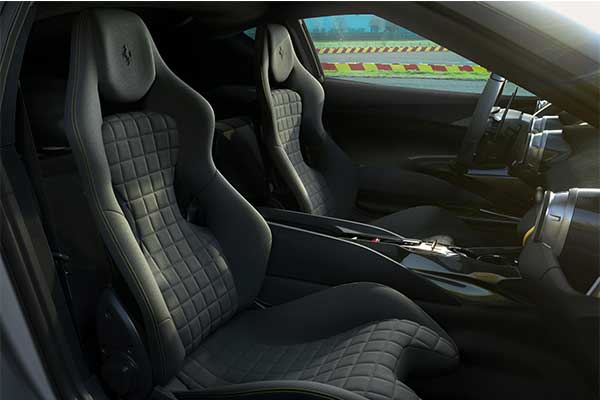 Also See: Buy and sell cars faster on Carmart NG