Floyd Mayweather Says This "Cheap Truck" Is His Favourite Motor In His ₦9.7b Car Collection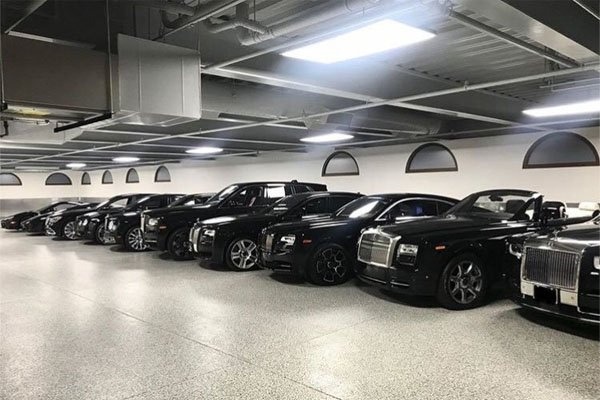 Billionaire supercar collector Floyd Mayweather says the all-American Dodge Ram 1500 pickup truck is his favorite motor in his car collection.
Mayweather says he drives the modest truck every day because he wants to be 'low key'.
The boxing legend boasts a ₦9.7b (£20m) collection that include rides from brands like Rolls-Royce; Bugatti; Lamborghini; Ferrari and Bentley.
Mayweather's LA Mansion boasts an all-black car collection, while his Las Vegas mansion has an all-white motors.
Last week, boxing legend Floyd Mayweather, during a live Instagram video took fans around his LA Mansion, showing off his two swimming pools, monster walk-in wardrobe, before walking out to show his favourite car.
And sitting in front of his mansion is not a car from brands like Rolls-Royce, Bugatti or Bentley, but a Dodge truck, which Mayweather described as his favorite.
Unlike most of his rides that has a six-figure starting, the all-American Dodge Ram 1500 pickup truck has a ₦10.6m (£22,000) MSRP.
Mayweather told the over 25,000 fans watching that he clearly liked the simplicity of his truck.
"My truck I drive every day. I stay low key.
"I've showed you some of the toys but the crazy thing about it all is, let me show you all the car I drive every day.
"I showed you guys a bunch of toys. See that right there? You can't beat that."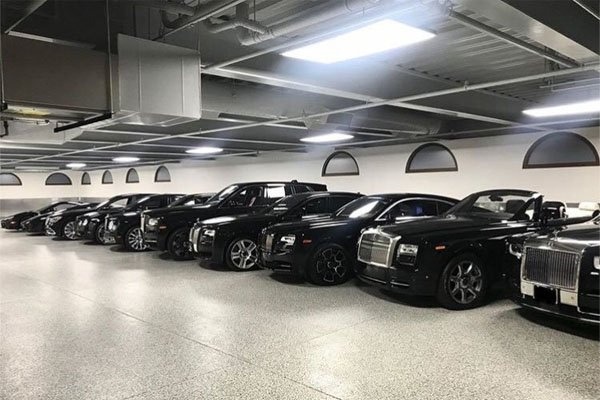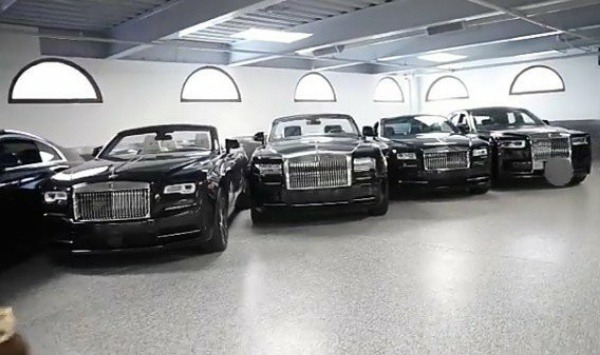 Supercar collector Mayweather insisted the truck was his favourite car. He later went on to show off his enormous underground garage which featured a host of supercars.
Mayweather walked past his parked all-black Rolls-Royces, Bentleys and Bugattis, a collection worth billions of Naira.
The retired boxer also has a private that takes him to his Las Vegas mansion which boasts an all-white car collection.