Watch How A Motorist Escapes Arrest While Carrying An FRSC Official On Its Bonnet (Video)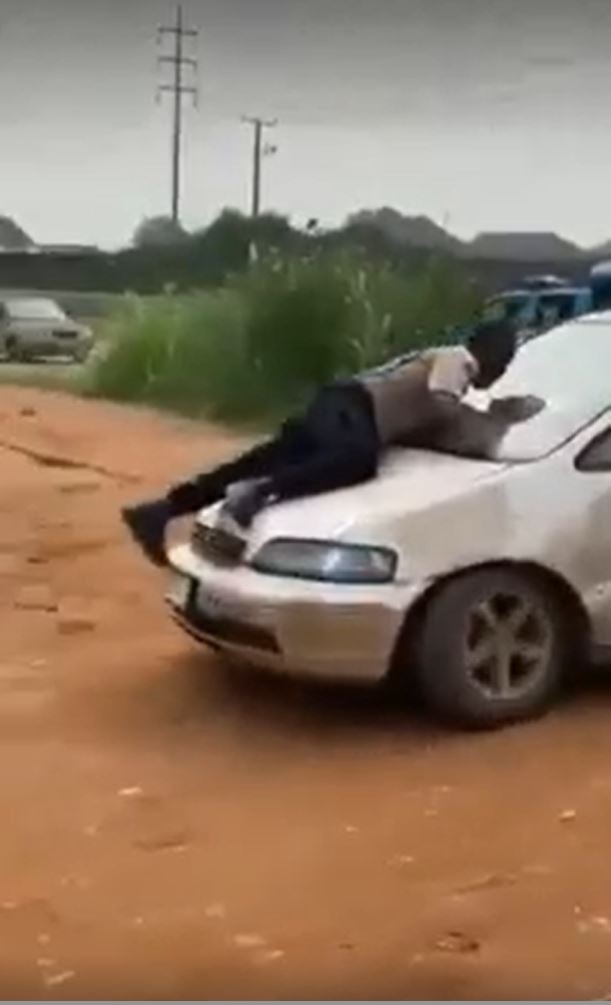 A bizarre video of a motorist escaping arrest from the Federal Road Safety Corps (FRSC) has surfaced. Motorist Escapes
Strangely, in the video, the speeding vehicle had an official of the FRSC on its bonnet.
In the undated video, the motorist is seen taking a turn into a side road in order to escape pursuit by a Road Safety vehicle that can be seen on the main road.
The FRSC official on the escaping vehicle is seen tightly holding on to the vehicle for his safety as he takes a bumpy ride.
Recall that in April, a similar video went viral. In that video, a female motorist was seen driving along the highway in Abuja. She was driving while a police officer was captured on the bonnet holding tightly to the moving vehicle. A voice in the background could be heard asking the lady to stop and pull over.
Some officials of the FRSC later aggressively confronted the lady for endearing the police officer. The lady claimed that her refusal to park for the security operatives was because they weren't wearing facemasks. Motorist Escapes
The FRSC authorities later reacted to the viral video of its officials who almost assaulted the lady.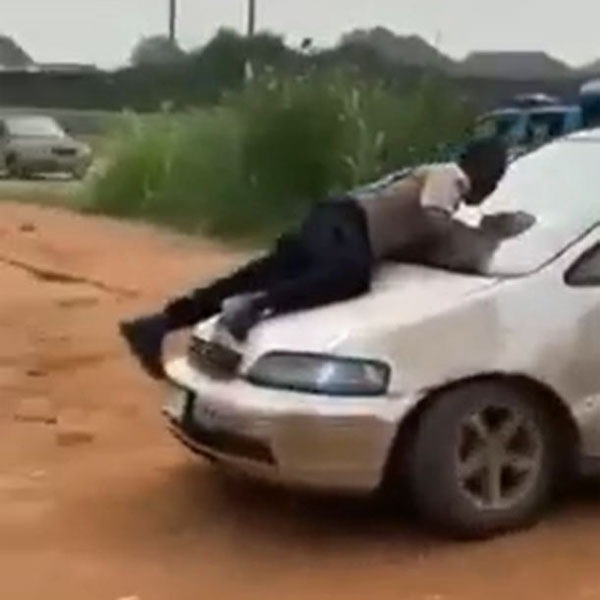 In a statement released by the agency, it was gathered that the Corps Marshal, Dr Boboye Oyeyemi has ordered the immediate withdrawal of the entire FRSC Team involved in the unprofessional and uncivil act.
Federal Road Safety Corps is the Government Agency with statutory responsibilities for road safety administration in Nigeria. Founded in 1988, the Federal Road Safety Corps (FRSC) operates in all Nigerian states as well as the Federal Capital Territory and is the leading agency in Nigeria on road safety administration and management.