7-kilo Gold Coin Unveiled To Celebrate James Bond Film Has Aston Martin DB5 Engraved On It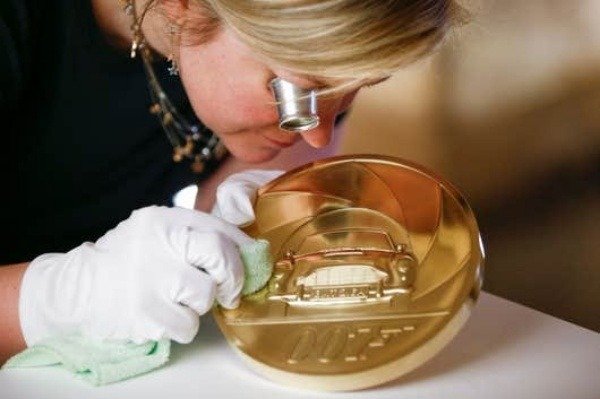 This seven-kilo gold coin unveiled to celebrate new James Bond film, "No Time To Die", has an Aston Martin DB5 Engraved on It.
Britain's Royal Mint has unveiled a seven-kilogram gold coin to celebrate the upcoming 25th James Bond movie, "No Time To Die".
The coin has a face value of £7,000. It was created using engraving machines before being hand-polished.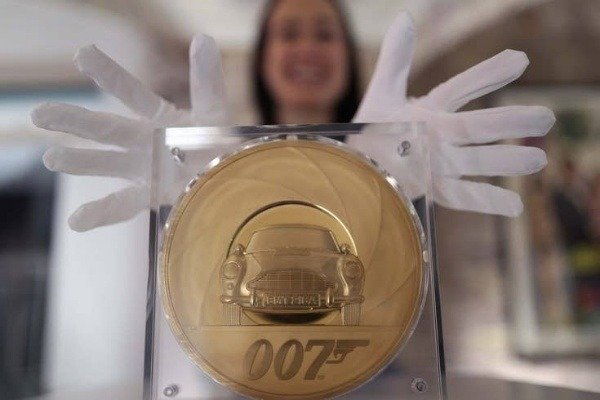 At 185mm in diameter, it is the largest coin that was ever made by Britain's official coin-maker, Royal Mint.
On the gold coin is an engraved image of James Bond favorite car, an Aston Martin DB5. The DB5 also wears its famous BMT 216A number plate, surrounded by a gun barrel.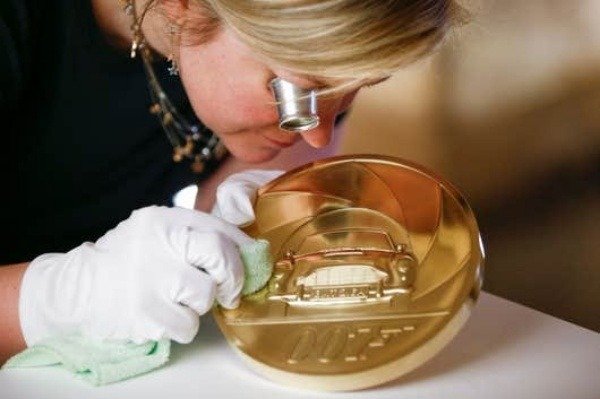 The coin is part of a collection of several coins and metal bars that marks the release of "No Time To Die".
Other collection includes smaller gold coins that weighs two kilograms, one kilogram and five ounces.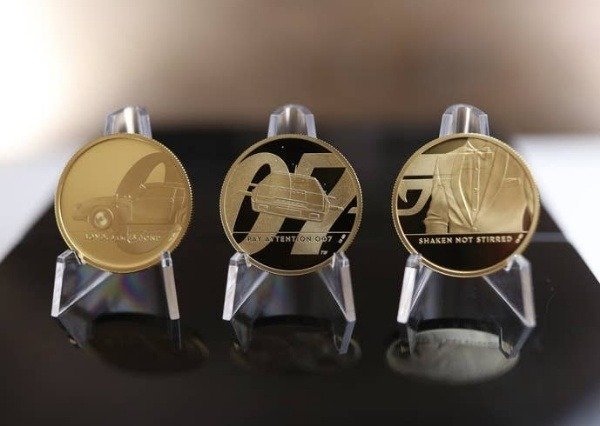 These coins, which feature the submarine car from The Spy Who Loved Me and James Bond's iconic jacket and bow tie, have face values ranging from £10 to £2,000.
The mint did not release the price tag for the seven-kilo gold coin that featured the DB5, but the recommended retail price of the two-kilo coin is an eye-watering £129,990 (₦61.6 million)
The metal bars, which will be available in gold and silver, will have all of the 25 official James Bond film titles engraved on them.
The designers Christian Davies and Matt Dent said in a statement that :
"The design series focuses on iconic imagery from the Bond films,"
"Finding the balance between design detail and what can be accomplished in production was a challenge, nowhere more so than the intricate spokes of the DB5's wheel,"
The upcoming 007 movie will premier in London later this month.
The Aston Martin DB5
The original James Bond DB5 was first driven by Sean Connery in James Bond's Goldfinger movie.
It has since featured in six subsequent 007 movies. This includes the Thunderball (1965); GoldenEye (1995); Tomorrow Never Dies (1997); Casino Royale (2006); Skyfall (2012) and Spectre (2015).
It has a removable roof panel that allows exit of a passenger in the ejector seat. It is fitted with guns that poked out through the taillights.
Other features includes a revolving license plates, tyre-shredders and a pop-up bullet-proof shield, a smoke screen and an oil-slick maker.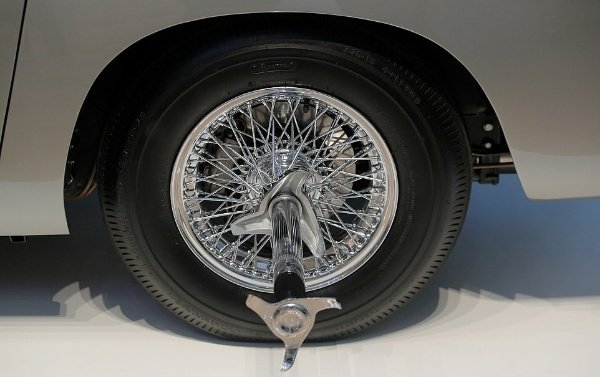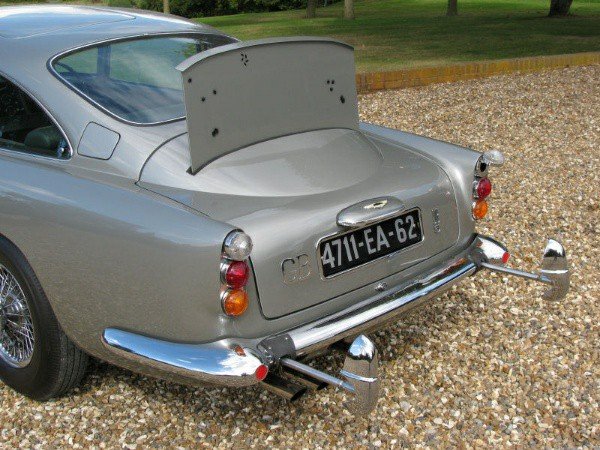 A copy was sold in 2010 for $4.6 million (~₦1.7 billion in Naira). Seven months ago, someone paid over ₦2.3 billion for a 1965 Aston Martin DB5 james bond car. The street-legal car was built to promote the James Bond  movie Thunderball.