Holy Trinity Of Bugatti Hypercars : EB110, Veyron And Chiron Hit The Track For Photo Shoot In Dubai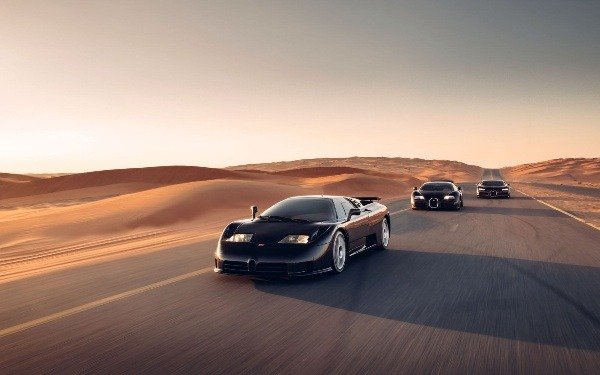 Holy Trinity of Bugatti Hypercars, how would you feel when the trio of the Bugatti EB110, Veyron and Chiron Hypercars blow past…
French automaker Bugatti has rolled its three generations of modern supercars from the 1990s, 2000s, and 2010s for a photoshoot in Dubai.
The astonishing assembly, which Bugatti calls the "Holy Trinity" of its modern hypercars lineup, includes the EB110 from the 1990s, the Veyron from 2000s, and the Chiron from the 2010s.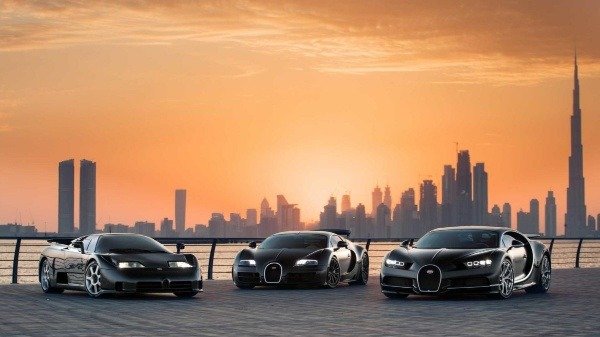 While each of these cars ruled the supercar scenes at different times, the luxury machines all boasts similar features.
These includes four turbochargers, carbon-intensive monocoque construction, all-wheel drive, as well as record-breaking performance.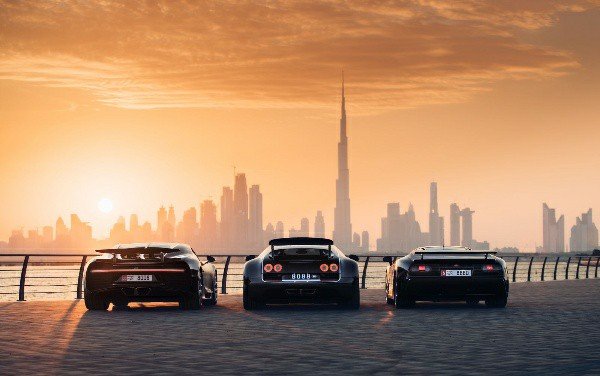 The EB110
The iconic supercar, EB110, which denotes the name of Bugatti's founder, Ettore Bugatti, was unveiled in 1991 to celebrate Ettore Bugatti's 110th birthday.
It packs a mid-engined quad-turbo 3.5-liter V12 engine that churns out between 553HP for the GT and 603HP for the Super Sport.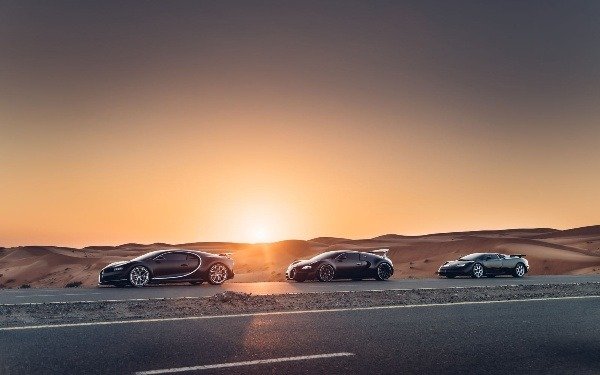 The EB110 claimed a zero-to-62-mph time of 3.3 seconds and a top speed of 218 mph.
Just 139 copies of the 2-door coupe were made from 1991 to 1995 when the company was liquidated.
Related Post :

Throw Back : The Audi

Rosemeyer Is A Futuristic Concept Car Fitted With Bugatti Veyron Engine

The Veyron
The Bugatti Veyron, designed and developed by the Volkswagen Group, entered the scene for the 2005 model year.
Powering it is a four turbochargers on an 8.0-liter W16 engine that makes a whopping 987 horsepower.
The engine allows a zero-to-62-mph in 2.5 seconds, and a top speed of 407 km/h (253 mph).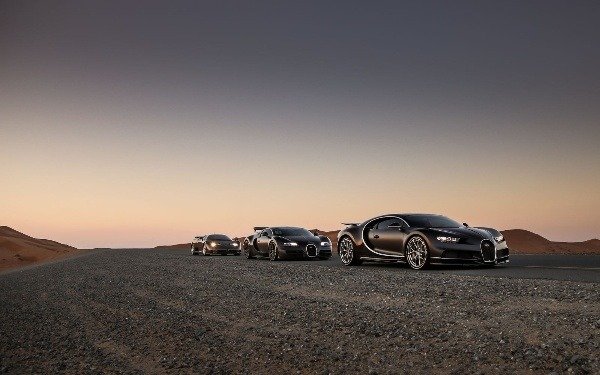 The Super Sport version of the Veyron, with a top speed of 431.072 km/h (267.856 mph), is recognised by Guinness World Records as the fastest street-legal production car in the world.
The Veyron Grand Sport Vitesse was the fastest roadster in the world, reaching an averaged top speed of 408. 84 km/h (254.04 mph) in a test on 6 April 2013.
Just 405 cars ( 300 coupes and 150 roadsters) were made from 2005 to 2015.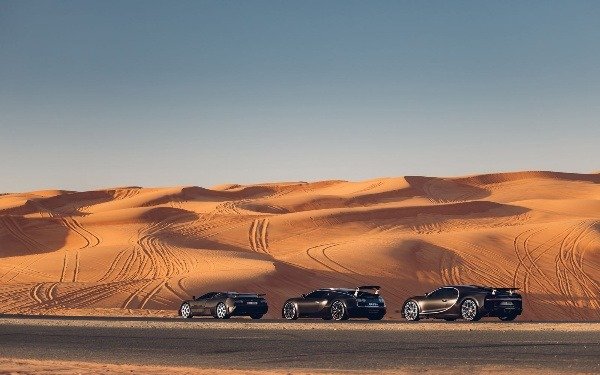 The Chiron
Chiron, the successor to the Bugatti Veyron and the current model, was unveiled at the Geneva Motor Show in 2016.
Chiron shares the name with the 1999 Bugatti 18/3 Chiron, a concept car that later became the Bugatti Veyron.
The Bugatti Chiron has a starting price of $3 million (₦1. 1 billion, excluding the cost of shipping and clearing in Nigeria).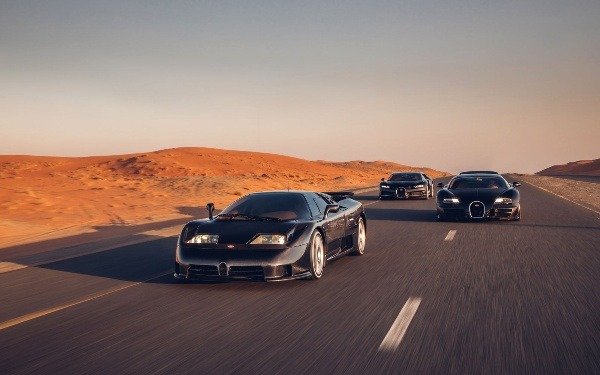 Powering the Chiron is an uprated version of quad-turbo 8.0-liter W16 engine that makes 1,479 horsepower.
It can sprint from a stop to 62 mph in 2.4 seconds. Last year, Bugatti used a Chiron to reach 304.773 mph, the fastest speed for a production car ever achieved.