Rimac To Develop New Combustion Engine For Bugatti Chiron Replacement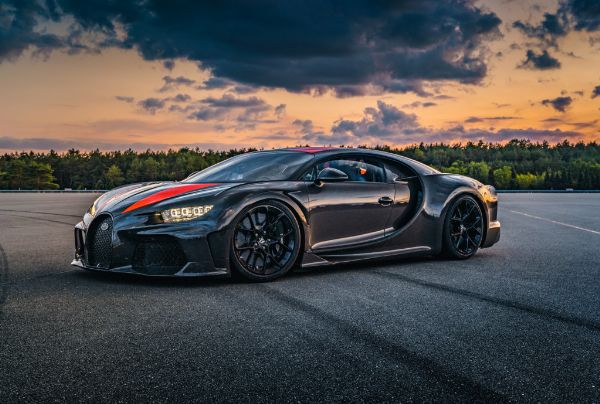 In case you missed it, Rimac bought Bugatti from Volkswagen Group back in July 2021. The deal, which involved Porsche taking a 45-percent stake in the new Bugatti-Rimac brand, means that Mate Rimac is now in charge of the development of the Chiron hypercar's successor.
It will no doubt be a sad farewell for the amazing quad-turbocharged 8.0-liter W16 but Bugatti CEO and Rimac founder Mate Rimac couldn't be more excited about what's coming next. Speaking in an interview, Rimac admitted he was initially surprised to be asked by VW Group's head of strategy to take over Bugatti but soon realized it was the right move.
"VW had several options, including killing the brand or selling it to someone else. But there is not one opinion within VW, it's a lot of people with different opinions: the board, the Piech family, the Porsche family, the state," he explained. "It wasn't an easy time, but I knew exactly what I wanted the next car [after the Chiron] to be and we started developing a combustion engine on our own – it's totally bonkers what you will see next year."
The Chiron replacement will be as powerful if not more powerful than the current model as it will also have a hybrid system. The hybrid route will help differentiate future Bugattis from Rimac's electric hypercars. According to Rimac, Bugattis will also continue to focus on craftsmanship, analog dials, and beautiful design, while Rimacs will continue down the more modern route of injecting more technology like autonomous modes for drifting or running hot laps.
With the Bugatti Mistral and Bolide deliveries programmed for 2024 (the last vehicles to use the W16 powerplant), chances are the next Bugatti won't hit the streets until around 2025.