7 States In Nigeria Where You'll Find Most Expensive Exotic Cars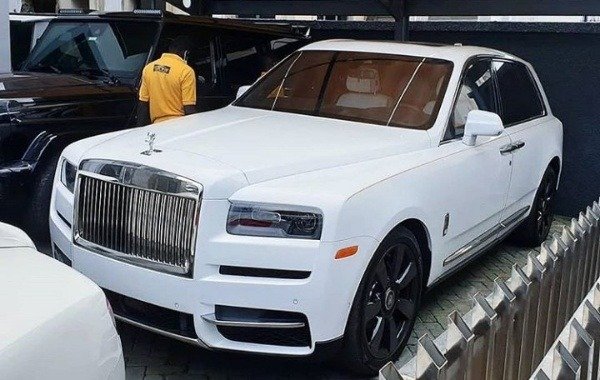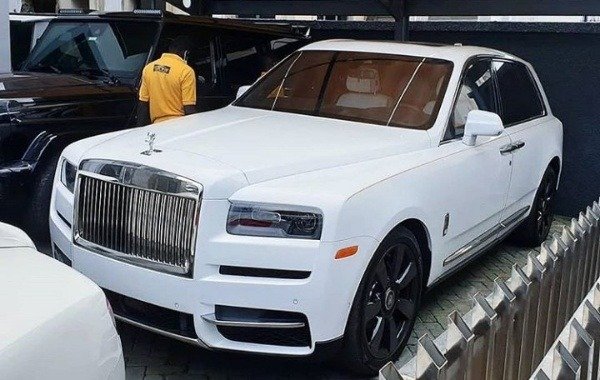 There is no doubt you'll find many expensive exotic cars of the world here in Nigeria. Nigerian is one of the leading African countries where you can find top notch cars. There are Rolls Royce Cullinan, Bentley Bentayga, Lamborghini Urus, G Wagon Limo, Bugatti Veyron and lots more. We can boldly say Nigerians don't lag behind when it comes to this car game; someone like Senator Dino Melaye won't let that happen.
The other day, a young Nigerian billionaire known as Jowi Zazaa acquired a Rolls Royce Cullinan SUV worth ₦280 Million. This is just the tip of the iceberg; there are several other of this expensive exotic cars siting pretty in Nigeria.
In this post, we will list the states in Nigeria where you can find most of the expensive exotic cars imported into Nigeria. If at the end, you feel there is a state that suppose to make the list but didn't, don't hesitate to let us know using the comment section.
Below are the states where you'll find most expensive exotic cars in Nigeria.
1. Lagos
Lagos state of Nigeria is regarded to be the automobile hub in Nigeria. A lot of things related to cars happen here. Automobile sales, importation, servicing, detailing, repairs, refurbishing, upgrade and lots more take place in this state on a daily basis. Even the high level of car theft is worth mentioning.
Most of the wealthy men in Nigeria stay in Lagos state. The wealth they amass is very evident in their choice of cars. This is same for Nigerian celebrities and those into showbiz. It won't be wrong if we say Lagos state has most of these expensive exotic cars in Nigeri.
2. Abuja
The Federal Capital Territory is next to Lagos state. What the you expect from a city that houses the big players of the nation. We're talking about ministers, diplomats, consuls, ambassadors etc.
The ministers and their children will always have a car that will steal your gaze. Not just any car, but expensive exotic cars. Abuja is where you'll see Senator Dino Melaye and his collection of exotic cars. He has a whole lot of them like the McLaren MP4-12C, Armoured G Wagon Limo, Bentley Mulsanne and lots more. Even Hon. Kazaure Gudaji was marveled at Senator Dino Melaye's Car Collection.
If you want to see how Nigerians spend on cars, just head to Abuja.
3. Kaduna
Whatever you see in Abuja, you're likely going to see in Kaduna or even more. One thing about the northerners is that they have love for cars. This love is not just for any car but good ones. If you have been to this state, you'll testify it's one of the northern states where you'll see expensive and exotic cars.
4. Delta
Delta state is among the leading states in the car game when it comes to south south geopolitical zone of Nigeria. This state has a good number of wealthy people who use their money to buy expensive cars. Emma Ayiri, who's a Delta-based businessman, owns two Rolls Royce cars in his luxury fleet. There are many other unknown billionaires in the state who owns crazy cars.
5. Rivers
Rivers state is another state to look out for expensive exotic cars. The city of interest in this state is Port Harcourt which is the capital city of the state. This a state where you don't look around for these exotic cars; they are always around. This is a state where you'll find CEOs and MDs of several oil companies that earn huge figures as salaries.
6. Anambra
Anambra is the leading state in south eastern Nigeria where you'll see most expensive exotic cars. This Igbo state has a good number of wealthy men who flaunt their wealth with the "machine" (as they fondly calls it) they drive. If you want to see most of these cars, just head to Anambra during a festive season like Christmas. Anambra men in Nigeria and in diaspora don't joke with this season. You'll see cars and testify especially when you get to Nnewi.
7. Kano
Kano is another state in the north where you will see expensive cars. The cars in the garage of the Emir of Kano makes this state qualified to be in this list. There are other several wealthy men in this state with exotic cars in their fleet.