See Why You Should Use Honda Genuine Motor Oil And Fluids For Your Honda Car
Nothing can do more to assure optimum performance and prolong the life of your Honda than by using Honda Genuine Motor Oil and Fluids specifically developed for your Honda.
You may face the risk of potential damage, a reduction in performance or costly repair bills by using an incorrect grade of oil. Protect your investment and always insist on the use of Honda Genuine Oils and Fluids when you have to service your Honda car.
Regular maintenance ensures the reliability and durability of your Honda vehicle. It also lowers your overall service and repair cost. The type of oil and lubricant you use for this servicing matters a lot. It is always advisable you go for the genuine Honda motor oil and lubricants for your car.
Honda motors would always recommend you get Genuine Honda Genuine Motor oil and lubricants for the best performance of your vehicle.
Below are the reasons why you should use genuine Honda Motor Oil and lubricants for your Honda car.
Motor oil lubricates your engine and helps it keep running the way it was meant to. With a variety of grades and viscosity available. Choosing the right motor oil seems confusing. See your owners' Manual or cap of your engine oil filler. Using oil not specified for your Honda can cause performance to suffer.
Benefits of using Honda Genuine Motor Oil (HGMO) SM 5W30 Fully Synthetic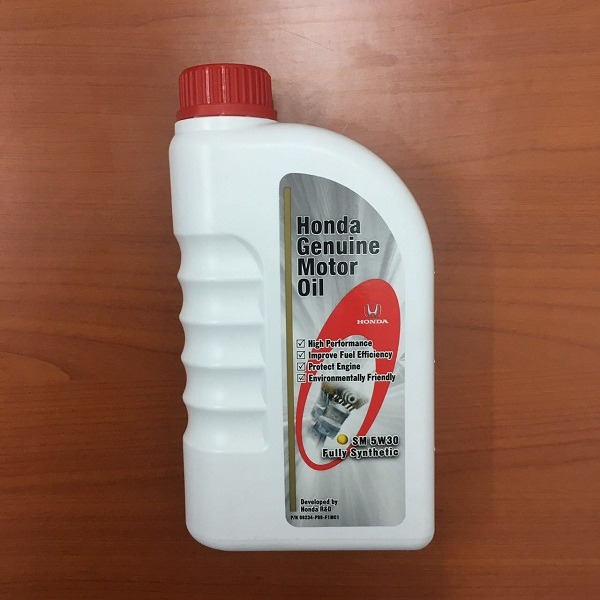 It lubricates, cools and cleans your engine like no other.
Gives you even better fuel economy and ensures a more environmentally friendly engine.
Makes it easier to start your engine in the mornings and you will get better acceleration immediately after. Perfect for when you are running late.
The thin and fast flowing nature of this engine oil helps extend the life of your catalytic converter.
Help to prevent abnormal sludge build up which hampers engine performance.
Benefits of Honda Genuine Motor Oil (HGMO) SL 15W40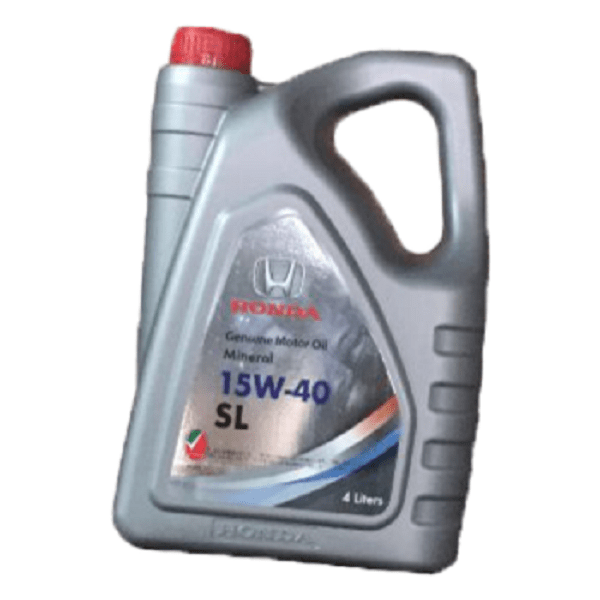 This particular Honda Genuine Motor oil is for Honda cars older than 2013.
Honda gives you a choice to buy a cheaper but very safe oil which is specifically formulated for your Honda cars older than 2013.
You'll enjoy great and durable engine performance with this Genuine Engine oil.
Benefits of using Honda Transmission Fluids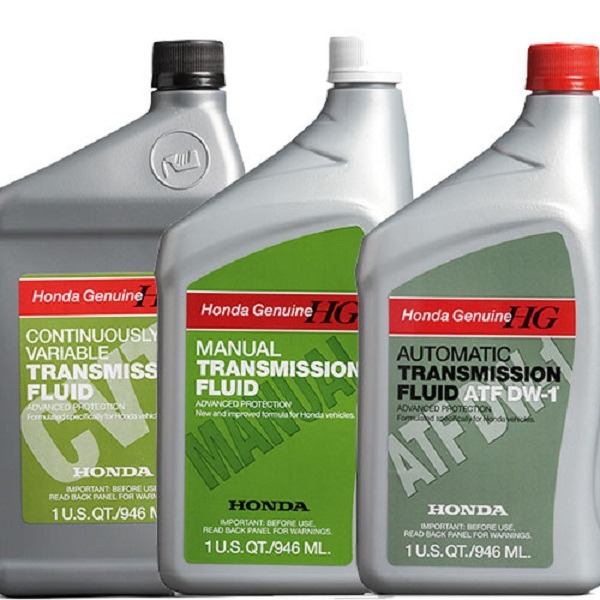 The Honda ATF is for Honda's automatic and continuous variable transmissions. Its offers protection against extreme temperatures; lubricate gears and bushings; and provide correct frictional response to optimize Honda's transmission performance.
Using the Honda Transmission fluid will give you better fuel economy and longer transmission life.
You'll also get efficient shifting, economical transfer of power and certainly a smooth ride.
Hopefully, all you read above will go a long way in telling you why you should use the correct engine oil and lubricants for your Honda car. In choosing any Honda Genuine Oils or Fluids, you're assured of its high standard of quality.
Don't forget to like, rate and share this post.