Jaguar Restores 1961 E-Type Coupe And It Took 3800 Hours To Build (Photos)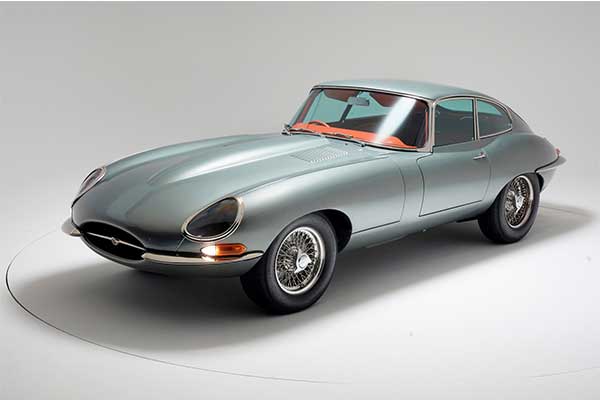 With the rate at which classic cars are becoming a collectors item, the Jaguar E-Type has been restored once again. This is to commersurate the 6oth anniversry of the iconic sportcar that made headlines back in the 60s. To celebrate, Jaguar is launching the E-Type 60 Collection featuring six pairs of restored 3.8 E-Types. They will be inspired by the "9600 HP" and "77 RW" that debuted in Geneva back in 1961.
A UK based company, Helms Motors is building its own tribute to the E-Type. The company was established to restore and also modernize the iconic Series 1 E-Type with updated technology. The E-Type took 3800 hours to build with the car made from a mix of steel-reinforced monocoque shell, handcrafted aluminum doors, and polished big-bore aircraft-grade stainless steel. Only 20 cars will be produced, each with a unique specification tailored by the owner. In addition, only the finest of materials were used in this restoration.
Inside, the bespoke interior is trimmed in a mix of soft suede and semi-aniline leather and features modern LED lighting, an upgraded Bluetooth stereo system, and air conditioning. Premium leather is also applied to the toggle switches, steering wheel, and grab handles. Each example also comes with a bespoke luggage set. Other features can be added based on the customer's request and may further up the price. The E-Type base price starts at a whooping £420,000 (more than ₦200,000,000).
Many expected an electrical powertarin but were wrong. The E-Type is powered by a 300-horsepower 3.8-liter normally aspirated engine paired with a bespoke five-speed gearbox.