Jaguar Set To Mark 75 Years Of Sports Car History With A Special F-Type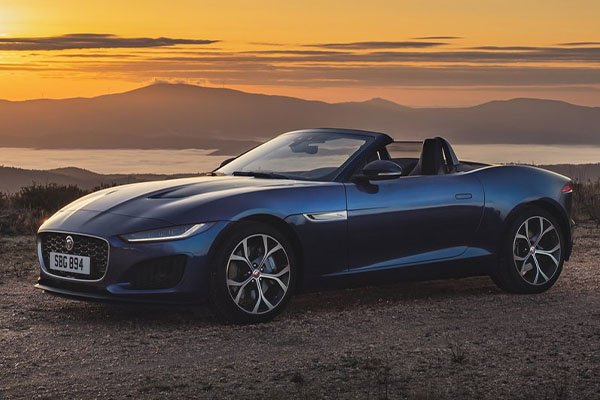 Jaguar is in a phase of rapid change as it seeks to become a leading manufacturer of luxury electric vehicles. This new paradigm shift for the Jaguar brand means its entire range will need a serious overhaul. Jaguar is working hard to rapidly develop a bespoke electric vehicle architecture that will propel the brand into the future. This push for new technologies coincides with a celebration of its beloved internal combustion cars like the F-Type which will get a special trim later this year.
In an interview, Jaguar Land Rover CEO Thierry Bolloré explained the future of the JLR brand. According to Bolloré, Jaguars will utilize a brand new EV platform that is currently under development with test mules hitting the road very soon. This new platform will lead the Jaguar brand into its EV-based future where it plans to sell high-end EVs in the $100,000 price bracket.
Before this news, the Jaguar brand and its plans for the future have been very quiet and seemed almost non-existent. Bolloré explains that JLR was quietly working on the new Jaguar EV platform while also working to promote its new Land Rover Defender 130 three-row SUV.
The anniversary edition of the F-Type is set to be the last Jaguar to only be offered with an internal combustion engine. In just three years, the range will shift to an all-electric lineup, which will be a dramatic change from the Coventry brand. In that transition, the I-Pace will be the last Jaguar to come with an internal combustion engine.