Joe Igbokwe's Job Should Begin At Lagos State Secretariat, See Why (PHOTOS)
Joe Igbokwe
On August 20, 2019, Joe Igbokwe, the controversial Lagos State APC Publicity Secretary, was appointed as the Special Adviser to the Governor of Lagos State on Drainage and Water Resources.
Before this appointment, he was the General Manager of the Lagos State Infrastructure Management and Regulatory Agency (LASMIRA). He was also the General Manager of the Lagos Ports Commission. Indeed, the man is no stranger to jobs that requires him to do the dirty work.
Lagos state is almost synonymous with dirty drainages. This is mostly due to the inexplicable attraction for the construction of open drainages by successive governments in the state.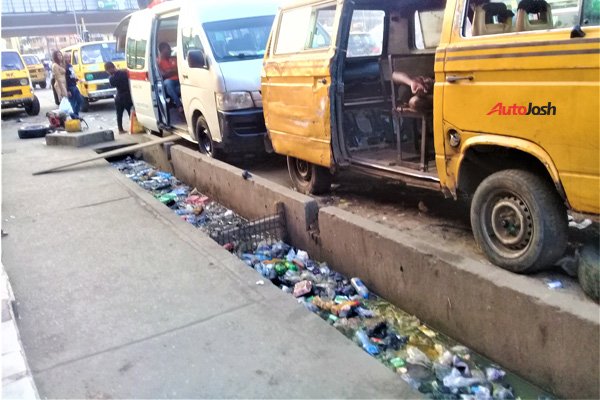 For decades, open and dirty drainages have been a prominent feature of roads and streets in Nigeria's commercial capital. Previous governments in the state have failed to phase out this outdated infrastructure.
Since the return of democracy in 1999, successive administrations in the state have been actively pursuing an agenda to achieve the status of a world-class metropolis. However, all these amounts to a huge joke since they continue to tolerate open and dirty drainages.
Then comes Joe Igbokwe
Since his recent appointment to  as the Special Adviser to the Lagos State governor on how to rid the state of the horrible sights of dirty drainages, he has in the past few weeks being demonstrating that he is up to the responsibility;
Photos of him personally clearing up some drainages in some part of Lagos state have surfaced and gone viral. Some school of thought believes that all these are an attempt at showmanship, or simply playing to the gallery. Perhaps, that might be true.
Perhaps, to prove that this theory right, one might need to pay a visit to the Lagos state secretariat where Igbokwe's office is situated.
At the State secretariat, Alausa, Ikeja, some sections of the open drainages in the environment of the seat of power in Lagos clearly begs for a clean-up. This is so because the drainage is clogged with stagnant filth that is typical of drainages in Lagos.
Perhaps, this is where Joe Igbokwe should demonstrate that charity begins at home.