CCTV Cameras Installed Across Kano State In Order To Control Crime (Video)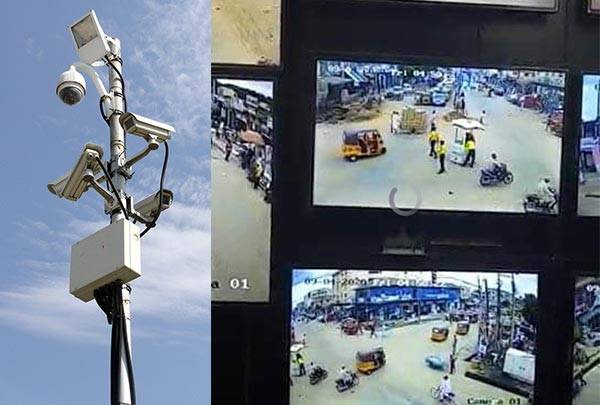 It is one thing to detect crime in action, it is another thing to apprehend the culprit especially if he is able to flee from the crime scene. Hence, to achieve the red-handed arrest of criminals, the Kano State government has installed CCTV Cameras across the state.
Also, they have done live tests showcasing the CCTV Control room. This is to cross-check and maintain a balanced performance of the installed cameras across the state.
This was made known by @Dawakiii on his social media account. The video saw a big TV screen displaying what the installed cameras are capturing in the State.
VIDEO
The Kano State government would commission the multibillion-naira security complex. It is equipped with state-of-the-art gadgets with the capacity to detect and track. Also, to provide effective curtailment of the rising waves of crimes and banditry in the northern part of the country.
The multibillion-naira project is solely funded by the administration of Governor Abdullahi Umar Ganduje. Its control command is situated in premises of the Police Headquarters in Bompai Industrial Estate in the metropolis.
Recall that the Special Adviser, Media, and Communication to the Governor, Salihu Tanko Yakasai confirmed the development earlier. He said that the security investment was one of the landmark steps taken by the state government. It is to secure the state and make it conducive for economic activities.
Yakasai disclosed that the new security complex would link to several CCTV cameras which are in strategic locations.
"I am glad to reveal that the state government is set to flag off a multibillion-naira security complex."
"The complex will link to radio equipment attached to Police Patrol Vehicles. It would help in the effective arrest of crimes on detection and tracking. In addition to this feature, the complex is also connected to drones.
The drones will monitor Falgore Forest where banditry and Kidnapping are rampant. "As at now the complex is ready and being test run.  The IGP or his representative will soon be visiting the state to commission it. He would also commission 6 Police Stations recently built by the state government." Yakasai explained.