Kia Telluride: Kia's Best SUV Yet?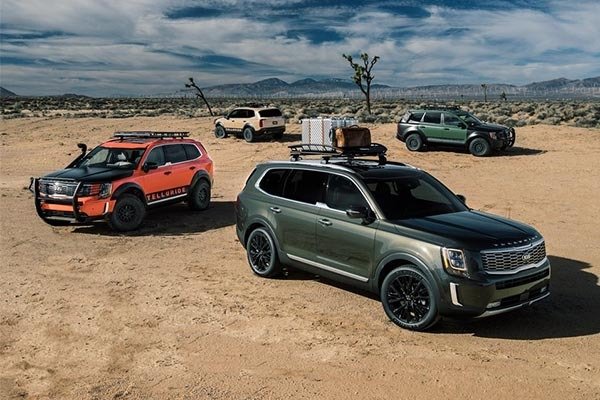 Since its introduction in early 2019, the Kia Telluride has received positive appraisal from enthusiasts. It competes in an already fierce and delicate market of the mid-sized SUV range. The mid-sized SUVs are family-oriented vehicles which certain characteristics and Kia just hit the jackpot on this vehicle. In this article, we will look at what makes the Kia Telluride stands out among the crowd.
. See Related Post:
2020 Kia Soul: Fresh And Funky!
Appearance
Looks don't lie as the Kia Telluride is distinctive. The large grille makes a statement without being overbearing, and the headlights have been pulled back from the corners to reduce the front overhang visually. The styling of the Kia Telluride is bold and macho with a touch of European elements. Kia did a great job of staying close to the concept version of the vehicle first seen 4 years ago. The Kia Telluride is a very capable SUV and it means business.


What's Inside?
The interior is of the Telluride is vast and spacious compared to its closest rivals. It is first and foremost an 8-seat SUV with lots of trunk space and a further space when the seats are folded. The Kia Telluride is packed with well-considered details. There are USB charging ports seemingly everywhere and a considerable number or stowage cubbies, plus an inductive charging mat upfront. There's even an intercom system – dubbed Driver Talk – to help relay messages throughout the cabin so that kids can't claim not to have heard instructions to put down their screens and look at the view. A 10.3-inch infotainment display with support for Apple CarPlay and Android Auto are standard features.


Performance and Transmission
The Kia Telluride comes in a standard 3.8 V6 that outputs 291 horsepower and 262 pound-feet of torque. An 8-speed automatic transmission comes standard across the range. A Front-wheel drive trail is standard while all-wheel drive is optional in the upscale models. The SUV does 0 to 60 in 7 seconds which is impressive. The acceleration can be a tad sluggish because it's not a turbo engine but it's responsive. A rotary controller on the centre console—which also allows drivers to switch between Eco, Comfort, Sport, and Smart modes. Kia says a V6 twin-turbo variant may be available in the near future.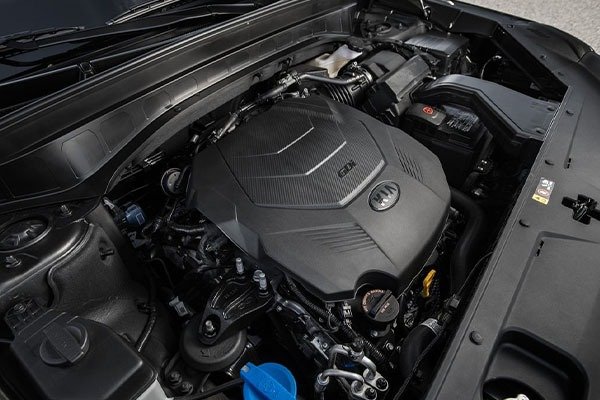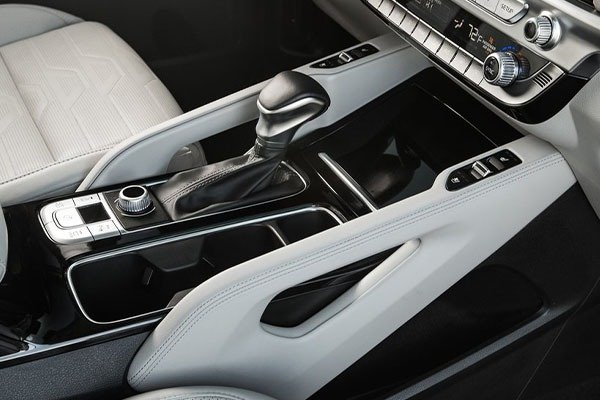 The Kia Telluride rivals other midsize SUVs like the Toyota Highlander, Ford Explorer, Honda Pilot and its cousin the Hyundai Palisade. It is very possible that it may not be available for the Nigerian market due to it being a strictly American built SUV.