Land Rover Launches Limited Edition Defender Trophy With Off-Road Gear (Photos)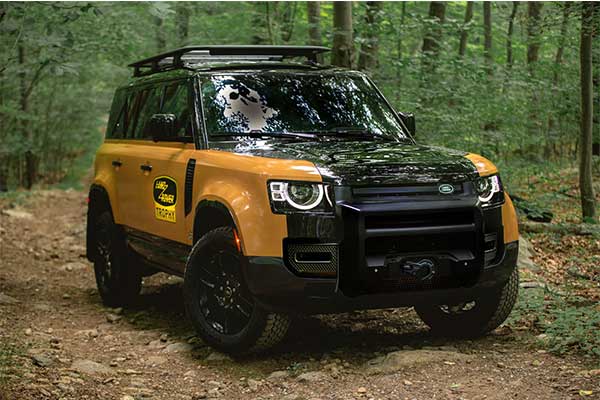 Land Rover yesterday announced a new limited-edition Defender Trophy that comes with a variety of off-road additions that will be perfect to go on a special one-day off-road adventure competition organized by the automaker at the Biltmore Estate in North Carolina called the Camel Trophy.
The Camel Trophy, in case you're not familiar, was an off-road competition that took participants to remote locations and featured yellow-ish Land Rover models. It lasted for decades, and, yes, it was sponsored by the Camel cigarette brand. The U.S. didn't get the classic Defender Trophy Edition for obvious regulatory reasons. To make up for that, the company has created the 2022 Land Rover Defender 110 Trophy Edition, exclusive to North America.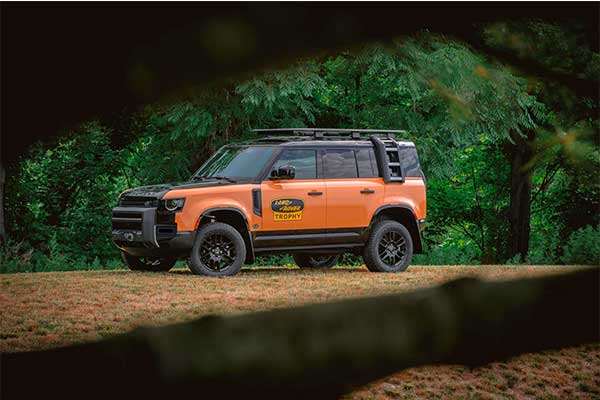 Just 220 will be built for North American customers, each based on the 2022 Defender 110 P400 grade. This means a 3.0-litre turbocharged inline-6 and mild-hybrid setup good for 395 hp. It also has air suspension and both off-road packages that feature an electronically locking rear differential, off-road tires, terrain management and off-road cruise control.
Each Defender Trophy comes with an expedition roof rack, a front under shield, a deployable ladder, a winch installation kit, mud flaps, an integrated air compressor, and deep-sided rubber mats to help you out off-road.
In a statement, the President and CEO of JLR North America Joe Eberhardt said "The Defender Trophy Edition evokes the spirit of adventure with an array of off-road accessories and special features created for the ultimate Land Rover enthusiast,". He further added, "We're looking forward to putting on a memorable adventure competition for our Defender Trophy Edition customers that will not only put these vehicles to the test but will also create a special shared experience honouring the rich heritage of the Land Rover brand."