Mulliner's Customization Now Available For The Bentley Bentayga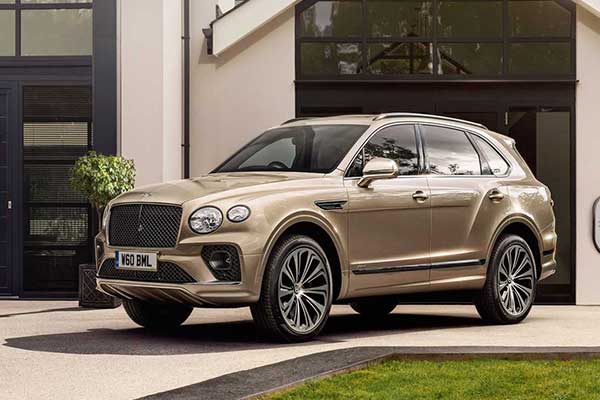 Luxury cars have all the goodies and gadgets fitted hence the "luxury" name and the Bentley Bentayga will now benefit from Mulliner's customization options. Customers can "specify a configuration that is truly individual and suited to their personality. This configuration is known as the Personal Commissioning Guide.
As you'd expect from Mulliner, there are hundreds of different combinations that can be made using the studio's wide portfolio of available colours and materials. Customers can choose bespoke hide colours, painted veneers, personalized interior stitching, and tweed trimmed door inserts. All the options are available for the refreshed Bentayga in all available trim levels. While the standard Bentayga offers an impressive selection of trims, Mulliner kicks things up a notch by offering 103 painted veneer options. There are also four different stone veneers known as Autumn White, Copper, Galaxy and Terra Red.
Starting with the exterior, the Mulliner treatment can be had in 26 additional colours including solids, metallic, and satins. These are added to the luxury SUV's standard palette of hues and are applied using hand spraying. It is also complemented by the latest robotic technology. Most of the attention is focused on the interior and customers can select from 27 Mulliner hides and stitching colours. If shopping off-the-rack is too plebeian for your liking, you can opt for a colour-matched interior. The colour matching interior can be made to replicate your favourite chair or handbag.