NAF Takes Delivery Of Two Strike-capable Drones To Fight Boko Haram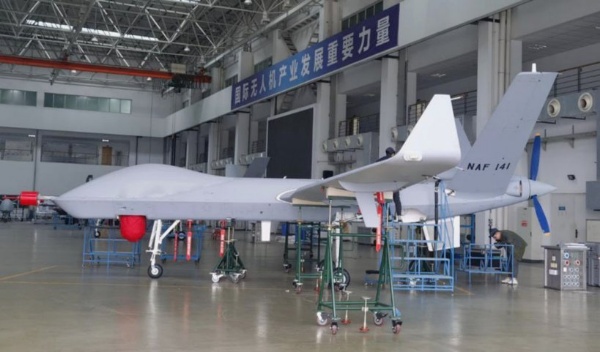 NAF acquires 2 Wing Loong II Unmanned strike-capable drones to fight Boko Haram terrorism and banditry.
Four (4) new Combat drones are reportedly on the way to bolster Nigerian military strength.
The Nigerian Airforce (NAF) has taken delivery of two (2) Wing Loong II Unmanned Combat Aerial Vehicles (drones) from China. Wing Loong II will aid the government's fight against Boko Haram terrorism and banditry.
Announcing the purchase on his official twitter account on Tuesday, Air Commodore Ibikunle Daramola, said six other UCAVs are also expected by early 2021.
"Nigeria has joined China & UAE as the only countries operating the WingLoong II Unmanned Combat Aerial Vehicle,"
"The 2 x NigAirForce Wing Loong II, which can remain airborne for 31hrs in ISR mode & 26hrs in offensive role, will add significant value to COIN & anti-banditry"
"In the last 5 years, 22 brand new aircraft have been acquired & 19 more are expected before mid 2021."
Developed by the Chengdu Aircraft Industry Group in the People's Republic of China, each of the NAF Wing Loong II drones has an estimated cost of around $1-2 million (₦381m – ₦762 million).
It can be armed with a variety of weapons to take down its targets like Boko Haram.
The NAF drones can fly for 31 hours when conducting surveillance missions and 26 hours when carrying weapons. These abilities makes the Wing Loong II one of World's most feared drones.
Also See: Buy and sell cars faster on Carmart NG