New 2022 Mercedes-Benz C53 AMG Spy Photos Seen In Europe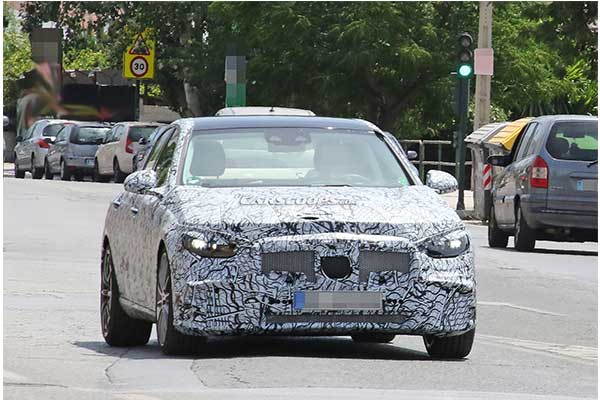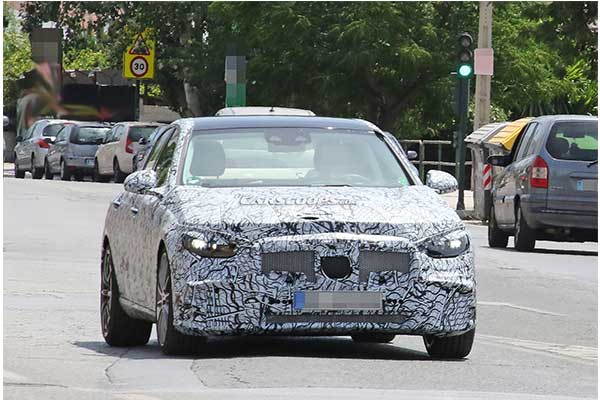 It is obvious that Mercedes-Benz will replace the current C-Class by 2022 but spy photos are all over the place with this C53 AMG. This particular model was seen driving around Europe some time ago and although heavily camouflaged, it did little to hide that its an AMG model. The only real disappointment is that like the current C53 AMG which is a twin-turbo 6-cylinder engine, this one is a 4-cylinder.
It will be powered by the same 2.0-litre 416hp turbo from the A45s but will add the EQ Boost system. With the EQ onboard the hp will rise to be 429. Just a reminder that the EQ Boost is a hybrid system that Mercedes-Benz developed. This also confirms that the next C63 and C63s will also use a turbocharged 2.0-litre that will have 500hp.
The exterior can be seen to have some obvious cladding across the front fascia. There are large air intakes on either side of the bumper as well as a set of familiar Mercedes-Benz headlights. A recognizable Panamericana grille is also to be expected. At the rear, the vehicle has mock taillights and twin tailpipes. We can see sporty wheels and larger brakes at the side.
Mercedes will unveil the new C-Class next year so don't expect the AMG models until 2022. With the V6 and V8 no more, one can only anticipate how it will compete with rivals. Till then all we can afford is wait.