Evolution Of Nissan Armada SUV From 2004 To 2020
The Nissan Armada is a full-size SUV  by Nissan Motors  and has been in production since 2004 to present day. Unlike the Nissan Xtrerra SUV that is discontinued, the Nissan Armada is waxing stronger and has been around. However, the production of the Nissan Armada spanned over two generations.
Below are the two generations of the Nissan Armada produced from 2004 to 2020.
First Generation (2004 – 2015)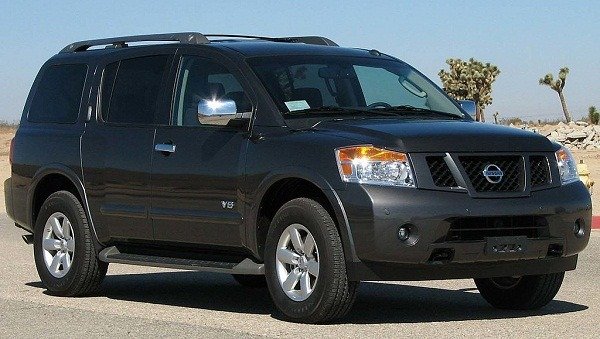 The first generation Nissan Armada comes with a 5.6-liter VK56DE V8 engine which is capable of producing 317 horsepower. It comes with an option of four-wheel drive or all-wheel drive. This Nissan Armada has a great towing capacity which can tow up to 4000kg.
It was originally called Nissan Pathfinder Armada until 2004 when the 'Pathfinder' tag was dropped. After the drop, the Armada got a facelift in 2008 where some faults like braking were corrected.
Second Generation (2016 – Present)
The second generation of the Nissan Armada was unveiled at the 2016 Chicago Auto Show. This generation was based on the Nissan Patrol SUV and was also used for the Infiniti QX80. The Armada grew in length and width, but the wheelbase and height were moderately reduced. For this generation, the Armada was available with only one engine option: a 5.6-liter V8 unit mated to a 7-speed automatic transmission.
What do you like about the Armada?
Don't forget to like, rate and share.