People Now Pay N100 To Ride In Wheelbarrow In Port Harcourt To Avoid Trekking Over 1-km Distance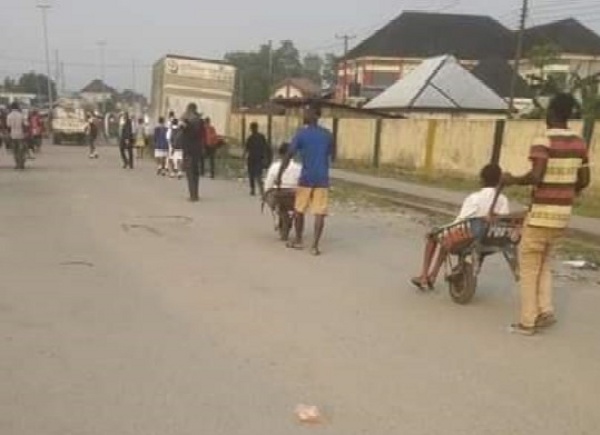 People now pay between N50 and N100 to ride in carts and wheelbarrows in Port Harcourt to avoid trekking over 1-km distance. 
The new transportation system was given birth due to the continued closure of Rumuokoro flyover in Port Harcourt.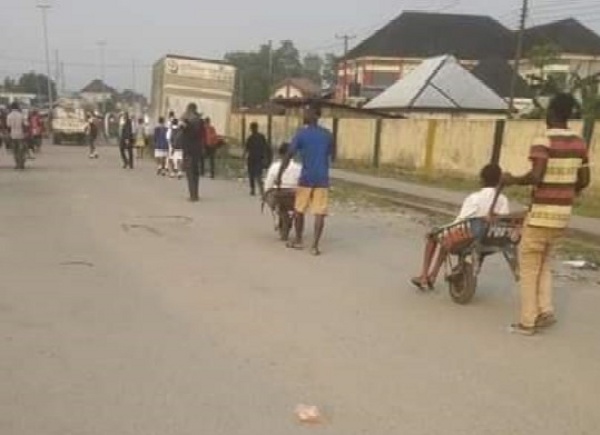 Commuters now pay between N50 and N100 to get pushed on carts and wheelbarrows around Okoro-Nu-Odu (Rumuokoro) flyover area of Port Harcourt.
The new form of transportation was reportedly given birth following the continued closure of the Rumuokoro flyover in Port Harcourt weeks after its completion.
According to reports, residents willing to part with their cash to avoid trekking the over 1km distance now pay "drivers" to get them ferried in wheelbarrows.
The "pushers", who are mostly Northerners, reportedly charge between N50 and N100, depending on distance, to ferry their passengers to their destinations.
The newly constructed flyover in Rumuokoro has been completed since early January 2021, but remains closed to traffic as it has not yet been commissioned by Rivers State Governor, Nyesom Wike.