Porsche And Recaro Collabo To Make The Ultimate Gaming Chair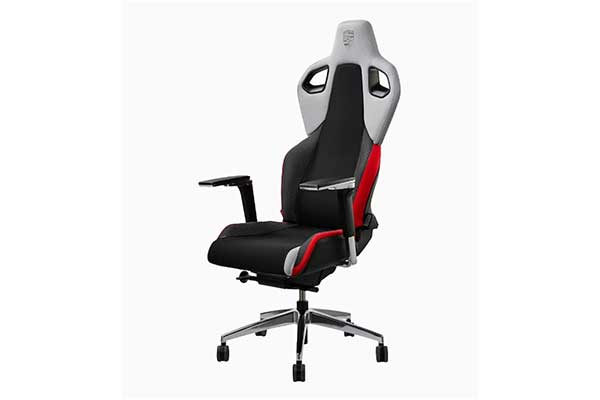 Porsche and Recaro want you to experience the thrill of motorsport from the comfort of your home. The German duo unveiled a new gaming chair at the virtual 24 Hours of Le Mans on Saturday, January 14 that promises to deliver an "authentic racing feeling." Porsche first enlisted Recaro in the 1960s to build a seat for the iconic 911 sports car, but the pair's latest creation is based on a decidedly modern ride.
Known as the RECARO x Porsche Gaming Chair Limited Edition, this branded pew will make the perfect addition to any Porsche aficionado's gaming den or office. You may scoff at the admittedly steep price of $2,499, but the sleek chair – styled to resemble a bucket seat – is more than just an opportunistic cash grab. Before we get into the intricate details, however, let's take a look at the aesthetics.
The Porsche gaming chair is a limited version of the Recaro Exo Platinum. Its headrest has belt passages and is adorned with Porsche's crest at the front and the Recaro logo at the back, while the 5D armrest comes with aluminum support and multiple adjustments. The base is also made from lightweight aluminum alloy.
Other features include stepless adjustability, which allows seat height adjustment at any time. The seat castor is copolymer-reinforced and designed for all floors. The maximum loading capacity is 131 pounds (150 kilograms). Production is limited to just 911 units, a nod to the iconic Porsche 911 sports car.