Lady gets Porsche Cayenne after requesting on twitter.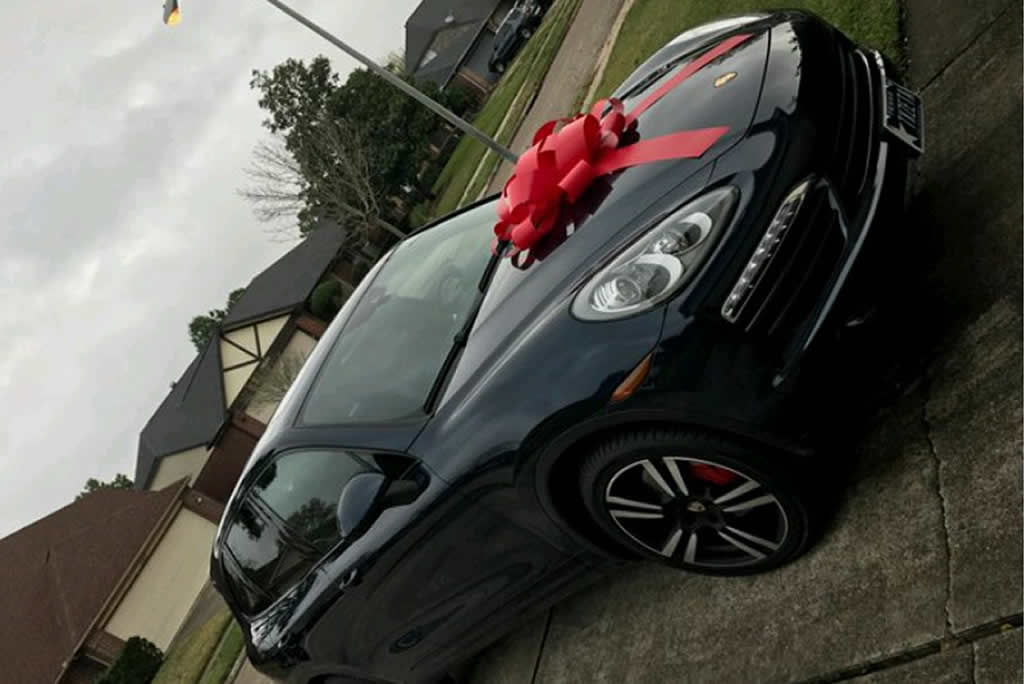 This lady tweeted on 12th of December 2016 that she wanted a Porsche.. and her man made it happen on Christmas day.
She got a Porsche Cayenne from him on 25th of December 2016. May be we should all start tweeting what we want.. lolz
See more photos..