Queen Of England Showed Up At Kings College In Her ₦4.7b Armoured Bentley State Limousine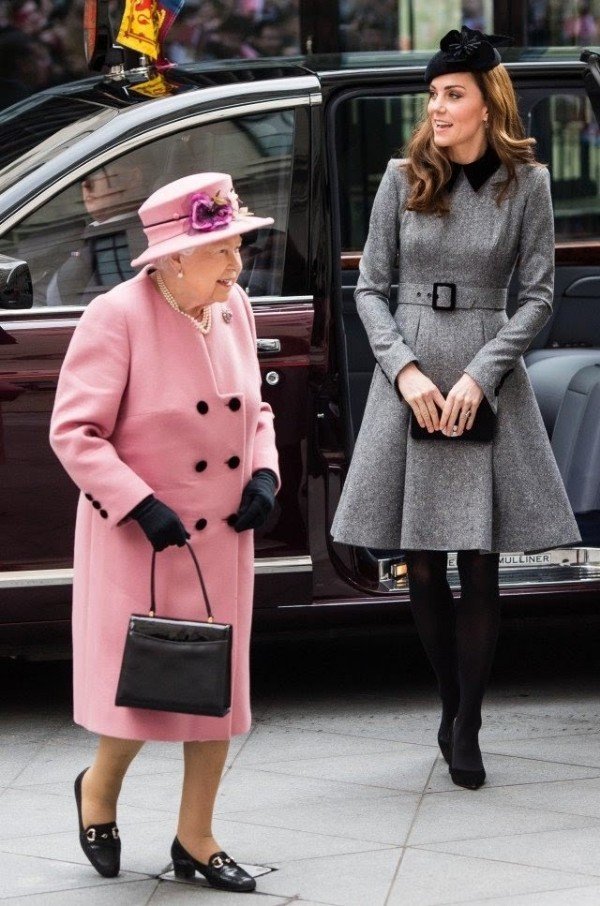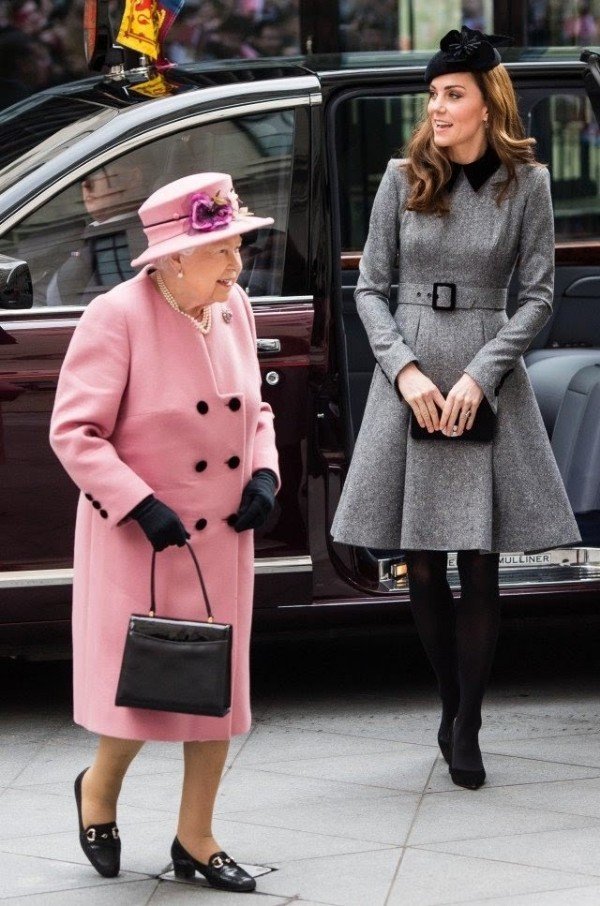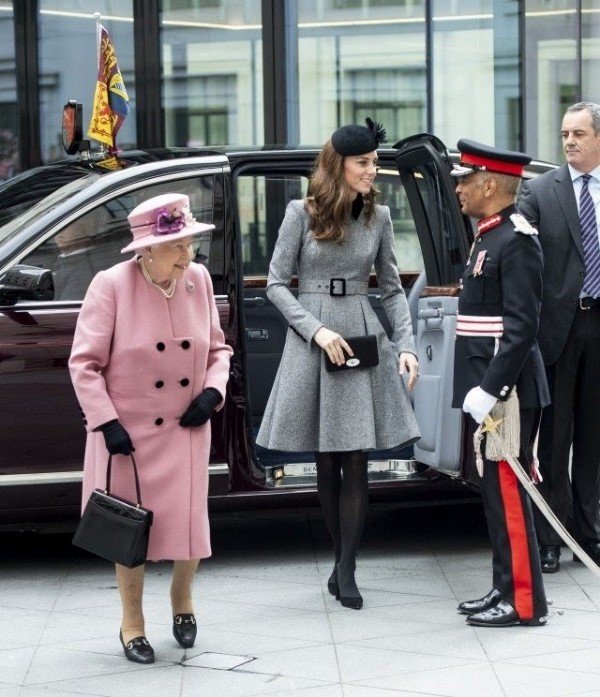 Kate Middleton and the Queen Elizabeth II pulled up at King's College London on Tuesday to officially open the new Bush House. The new facility will help continue the college's major role in scientific research and development.
Her Majesty, who is Patron of King's College London ,was chauffeured to the event ( and to most public engagements and ceremonies) in her armoured Bentley State Limousines , which was built to unique and exclusive specifications.
The Bentley was created by Bentley  Mulliner on the occasion of Her Majesty's Golden Jubilee in 2002. The 6.22 metres long limo has rear doors hinged at the back to allow the Queen to stand up straight before stepping out.
The 4.4 ton limo is fitted with a unique removable roof covering, which exposes a clear inner lining so onlookers can have an all-around view of the monarch.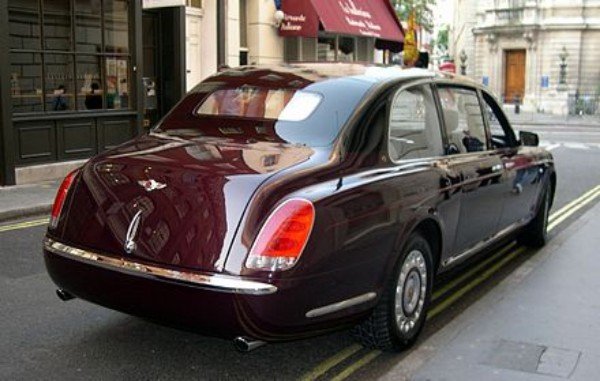 The rear seats are made with lambswool sateen cloth, while the rest of the interior is made of a light grey leather hide.
Power comes from a modified Bentley Arnage's twin-turbocharged, 6.75-litre V8 engine to produce 400 horsepower . Its maximum speed is 130 mph (209 km/h).
The Queen has two Bentley State limousines in her fleets that are valued at ₦4.7b (10 million GBP)  each.