Saudi Women Will Also Be Allowed To Drive Trucks And Motorbikes When Road Ban Is Lifted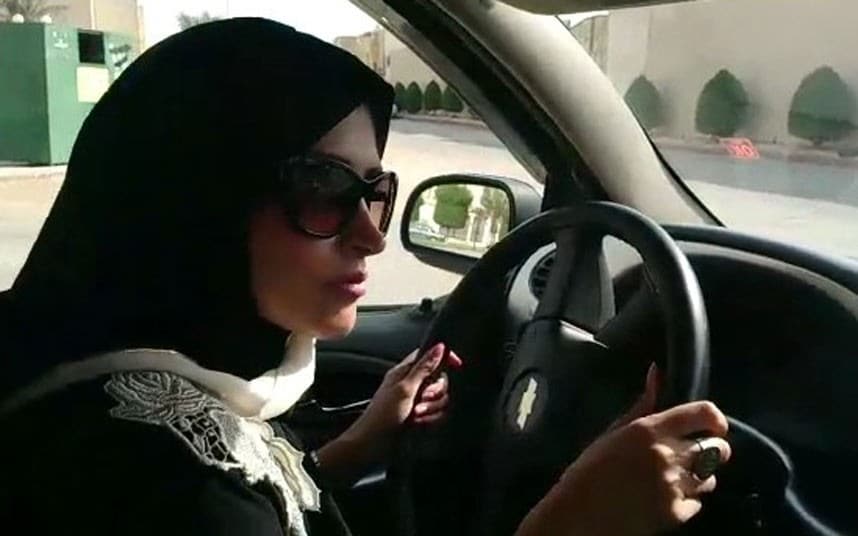 Women in Saudi Arabia will be able to drive trucks and motorcycles from next June.
The conservative kingdom announced the move on Friday 15/12/2017,as part of wider reforms easing gender segregation in the country.
It comes just three months after King Salman announced he will be lifting a ban on women drivers next year. The Saudi General Directorate of Traffic said:
'Yes, we will authorise women to drive motorcycles as well as trucks.' Driving laws will be 'equal' for men and women, and there will be no special licence plate numbers for cars driven by women.
Any woman who commits a traffic violation or is involved in an accident will be dealt with at special centres run and established by women. Before the lifting of the ban, Saudi Arabia was the only country in the world to not allow female drivers, which it maintained for decades.
Saudi women who hold driving licences from other Gulf Cooperation Council (GCC) states will be issued with Saudi ones, without any driving tests.
Women visiting Saudi Arabia will also be allowed to use their accredited foreign and international driving licences for one year only from the day of entering the country
About 1.3 million foreign drivers will have to leave Saudi Arabia as the kingdom prepares to issue driving licences to women.
87.2 percent of Saudi families use private drivers,with the foreign house-drivers been paid a minimum of 12,000 Saudi Riyals (approx.3,200 US Dollar=N1,153,600) per year, in addition to food and accommodation.