See The Amazing Family-Friendly Interior Of Trains In Switzerland (PHOTOS)
Switzerland is a central European country.
It measures just 220 km north-to-south and 350 km east-to-west.
82% of journeys by public transport in this tiny landlocked nation are by train.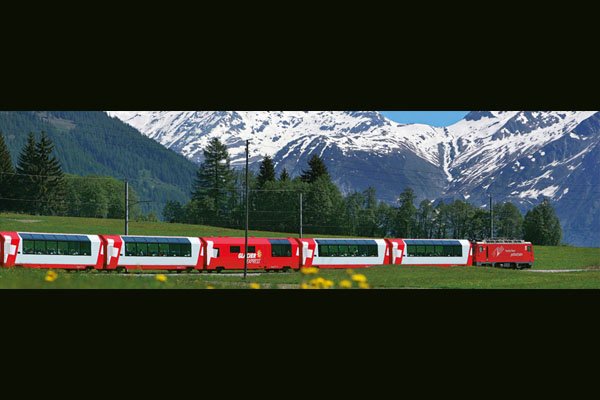 Every long-distance, double-decker InterCity train in Switzerland includes a Ticki Park family coach. This effectively serves as a playground on wheels on its upper deck.
The lower deck provides storage space for luggage and pushchairs.
The coaches are decorated with colourful, child-friendly motifs and equipped with board games to help kids pass the time when traveling.
Making facilities clean and family-friendly is a key part of the appeal. But so is ease and convenience.
Despite the relatively large number of public transport companies, customers can board public transport at more than 25,000 stops, and travel as far as they need to on just one ticket; all tickets are valid on all services, nationwide.
See photos of the interior of some family-friendly trains in Switzerland.