See How Ikorodu Road Looks Like In The Early Hour Of The Day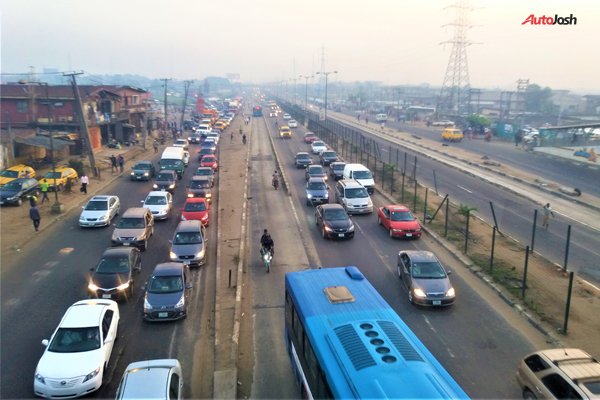 Ikorodu road is a major arterial highway at the center of Lagos state.
Thus far, Ikorodu road is the only road in Lagos state constricted to accommodate BRT Buses.
Ikorodu road in recent times has been characterized by major traffic snarls,. These traffic gridlocks seemed to have overwhelmed government agencies saddled with the responsibility of controlling the free flow of traffic.
Often, the traffic gridlocks on Ikorodu road is due to one of the following: Fuel tankers and container-laden trucks parked along some sections of the road, bad section of the road, lawless and indiscipline motorists, too many rickety and un-roadworthy vehicles breaking down on the road, the high number of vehicles plying that route; the narrow road due to the construction of the BRT lane, etc.
These slow traffic have become typical especially in the early hours of the day before noon.
See below photos of typical traffic scenes on Ikorodu road, Lagos.