See The Buses That Were Named After Adams Oshiomhole (PHOTOS)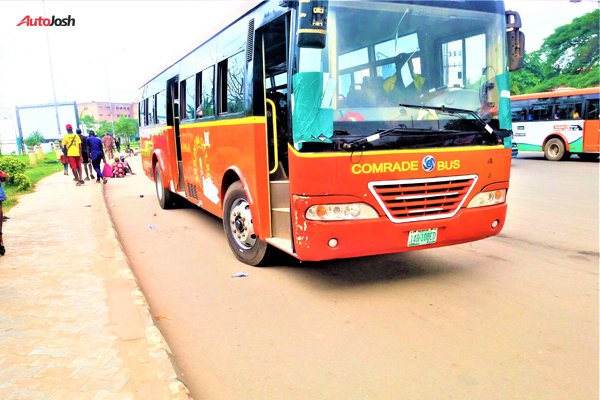 These are Edo state government-owned mass transit luxury buses.
This bus scheme is under the supervision and management of the Edo City Transport Service Limited (ECTS).
This mass transit bus scheme is the initiative of the former governor of Edo state, Adams Oshiomhole.
The buses were nicknamed the "Comrade bus" by the Oshionmhole administration. Ostensibly, they were named after the "Comrade Governor" – Adams Oshionmhole.
Governor Godwin Obaseki recently took delivery of 75 brand new "Comrade Buses".
It is part of an elaborate mass transit plan that includes the construction of ultra-modern Terminals, Cashless Payment by commuters, etc.
The "Comrade Buses" are ubiquitous sights in major towns in Edo state.