See Why The Free Lagos-Ibadan Train Ride Is Yet To Commence (PHOTOS)
The 156-kilometre Lagos-Ibadan railway will be ready in May this year (2019).
This was according to the Managing Director, Nigerian Railway Corporation, Mr Fidet Okheria,
On February 8, following that announcement, the Minister of Transportation, Rotimi Amaechi, led several dignitaries on a train test-ride from Iju to Abeokuta.
The test run ride was to signify the commitment of the Federal Government to the new railway project.
The section that was test-run is the 62 kilometres stretch beginning from Iju (Lagos), which is Kilometre 21 to Kilometre 82 at Laderin, Abeokuta in Ogun state.
That section is part of the 156-Kilometer Lagos-Ibadan standard gauge railway project.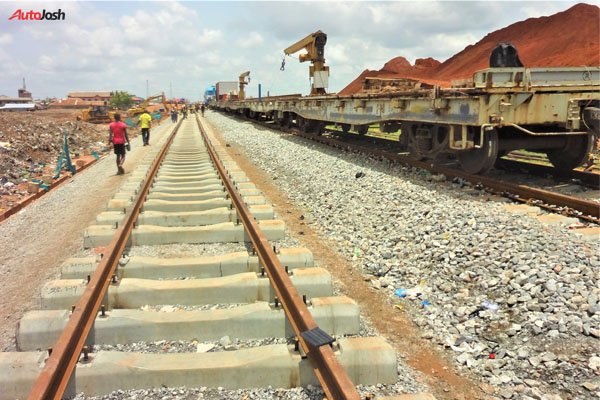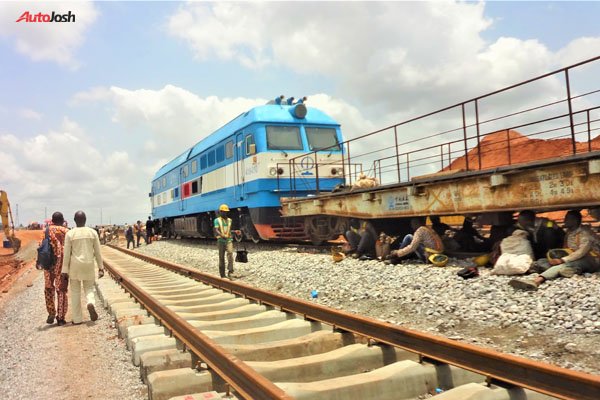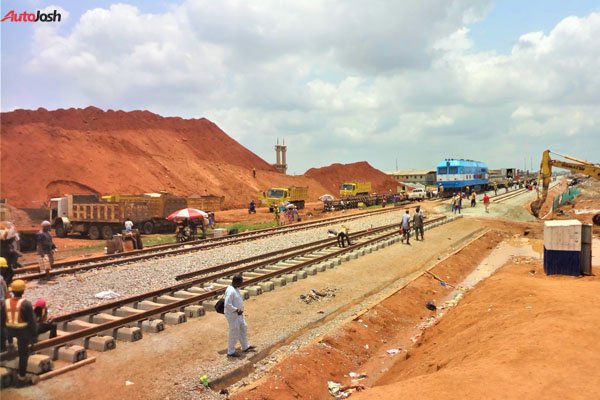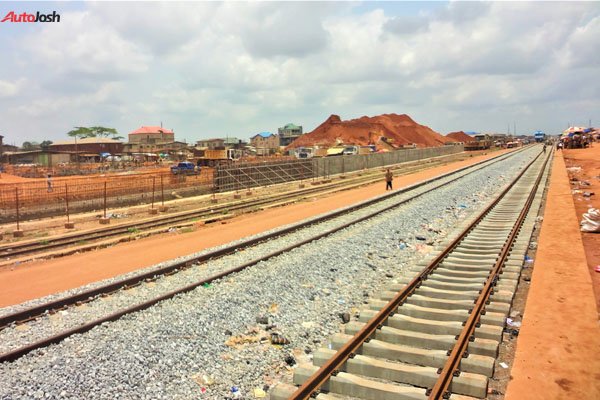 A 3 months-long free train service to members of the public was announced. This was planned to commence shortly after the test run.
The free train ride will run from Lagos to Abeokuta. Members of the public were expected to board the train at the Iju station in Lagos.
In anticipation of a crowd, the Nigeria Railway Corporation (NRC) printed train tickets ahead of the announced date.
Sadly, the free train ride on that date never happened.
According to Rotimi Amaechi, the Chinese contractor suspended the three months free train ride due to security and safety of passengers.
Autojosh.com recently visited the construction site of railway track from Iju (Lagos state) to Agbado (Ogun state) to see the level of work there.
While we were there, we observed a serious pace of work going at the Iju-Agbado axis.
However, from our observation of the state of work there, the free train ride would not be possible any time soon.
The reason for this – chiefly – is that two lanes of railway tracks are being planned for the project. Currently, only one exists on that stretch.
Also, work to relocate the old narrow gauge track has not started there yet.
We inquired from a Nigerian worker on the site, who craved anonymity,  of his opinion on when the Lagos-Ibadan railway project would be ready.
He was unequivocal in his response that it will not be anytime soon. He hinted that it might run into years. He attributed his opinion on the constant stoppage and resumption of work on the site.
The contractors handling the Lagos-Ibadan railway construction project is the China Civil Engineering Construction Corporation (CECC).