Watch Man Intentionally Set A Toyota Corolla On Fire (Video)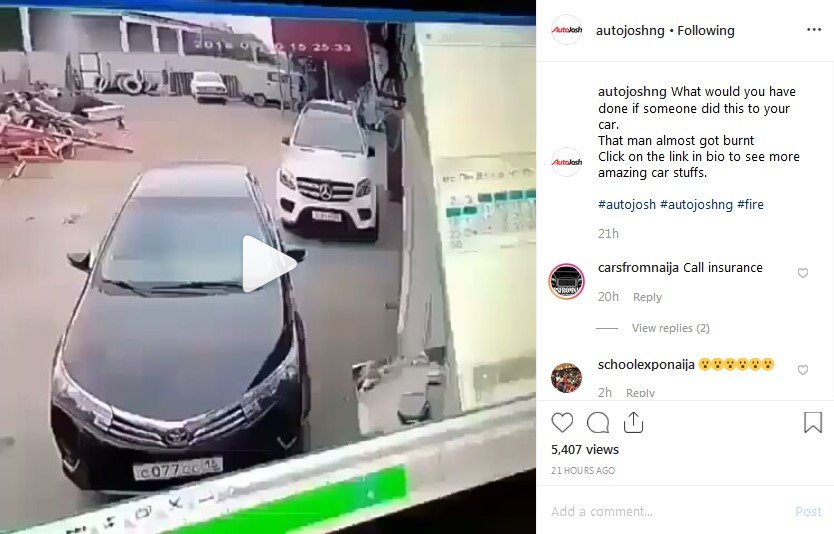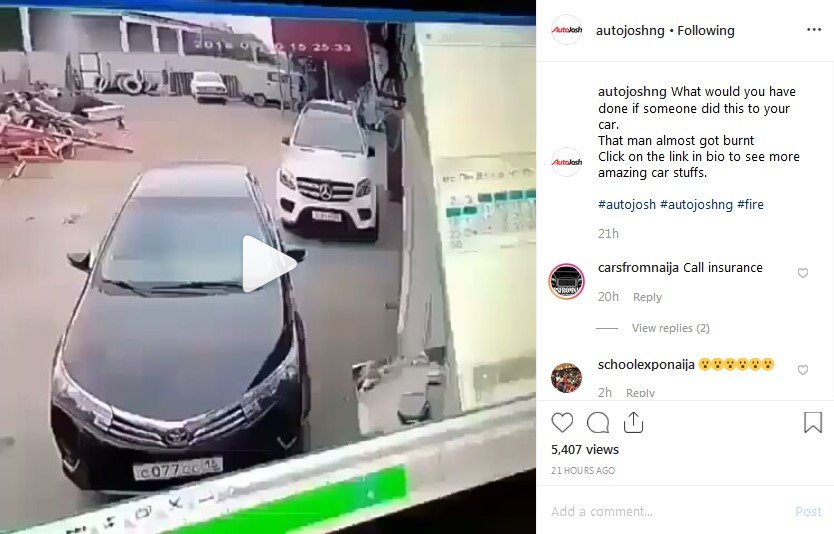 In this footage, you'll see how a man intentionally set a Toyota Corolla on fire. The reason behind his action is unknown to us. We don't know if it's a revenge or a punishment to someone.
He poured fuel on the car and then lit it up.
He almost got caught up in the fire.
photos from the footage;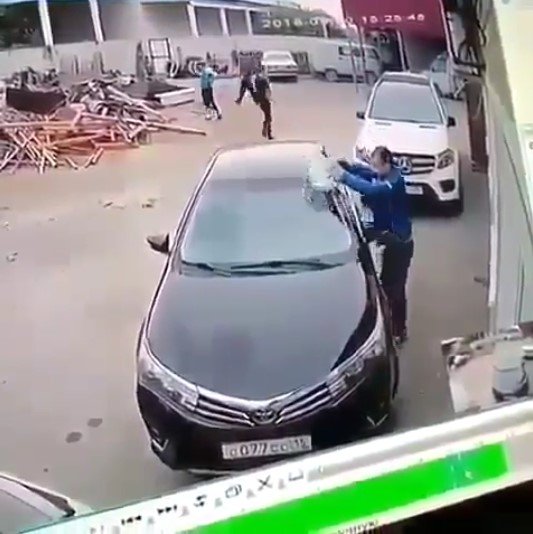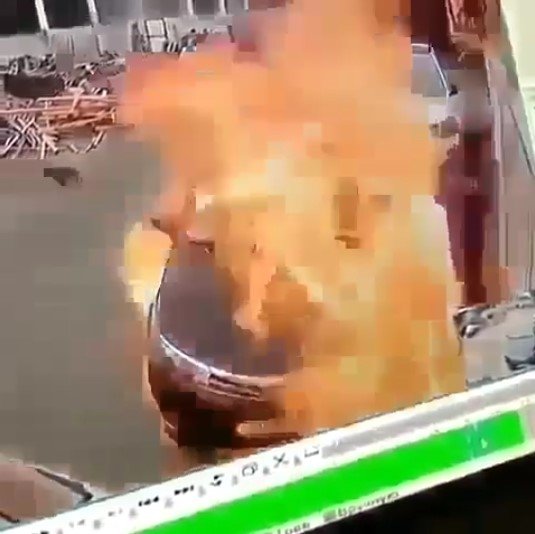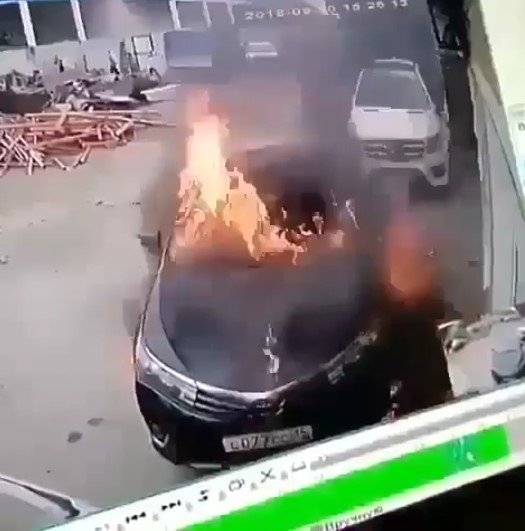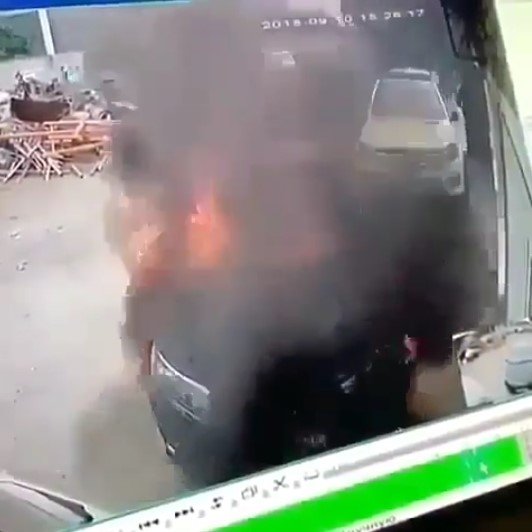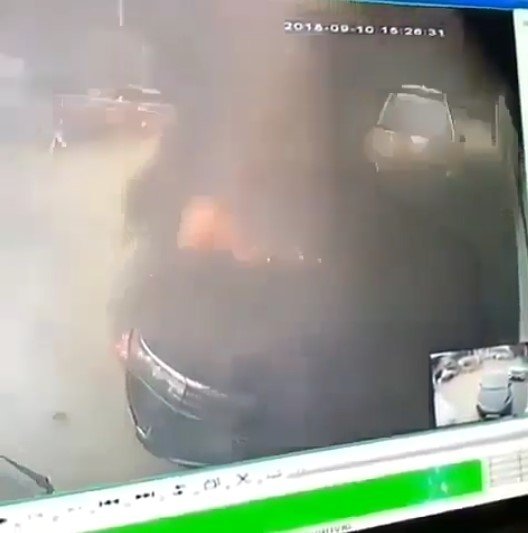 Watch the video below;