Self-driving 2023 BMW 7-Series, 2023 Amarok, Drenched 80 Roofless Ferraris, News In The Past Week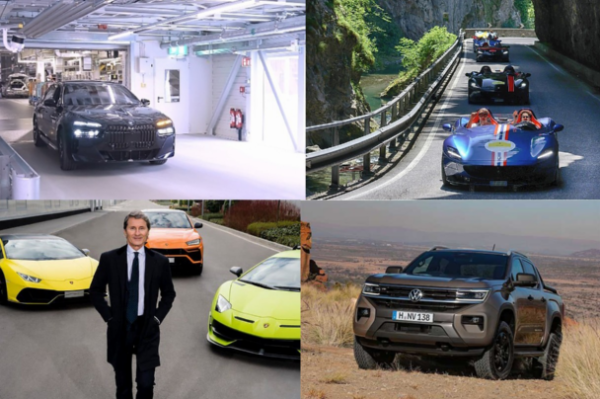 Drenched roofless Ferraris, Self-driving 2023 BMW 7-Series, 2023 Amarok, Lamborghini invest $1.88b, high cost of diesel hampers LAWMA's operations, news in the past week.
Self-driving 2023 BMW 7-Series
Newly designed Dingolfing vehicle plant allows the all-new 2023 BMW 7 Series sedan to drive itself from the assembly lines with no one behind the wheel.
The pilot program, allows the flagship car drive automatically along a pre-determined route. The journey, measuring 170 meters, starts from the end of the assembly line to the dispatch area.
Drenched roofless Ferrari Monza Sports Cars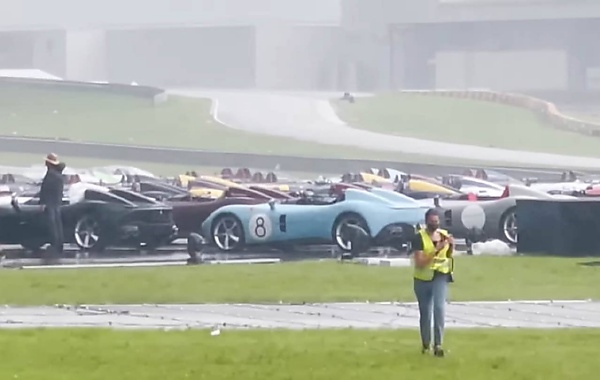 Eighty (80) roofless Ferrari Monza sports cars, worth about $2 Million each, caught in heavy rain during an owner event last month.
The Cavalcade event brought together Monza SP1 and SP2 from more than twenty nations during an exclusive 3-day event.
High Cost Of Diesel Hampers Operations – LAWMA
Lagos State Waste Management Authority (LAWMA) says scarcity and high cost of diesel hampering its operations across the State .
LAWMA implores all Lagos residents to patronise only assigned PSP operators in their respective areas.
2023 Volkswagen Amarok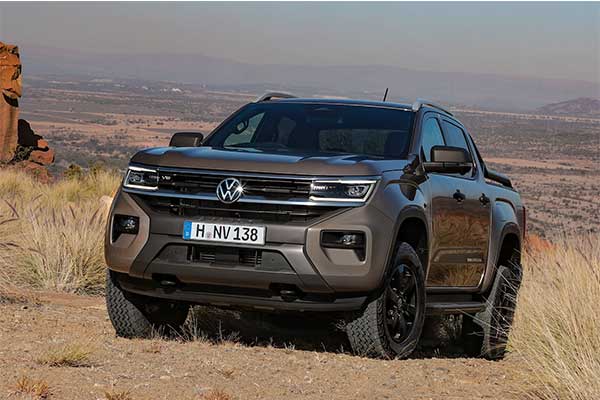 Volkswagen has unveiled the all-new 2023 Amarok pickup, a 2nd-generation truck based on the latest Ford Ranger.
The new pickup will launch with numerous trims : Amarok, Life, Style, PanAmericana, and Aventura. Style and higher trims will feature IQ.Light, VW's LED matrix headlights.
Lamborghini To Invest $1.88 Billion To Produce Plug-in hybrids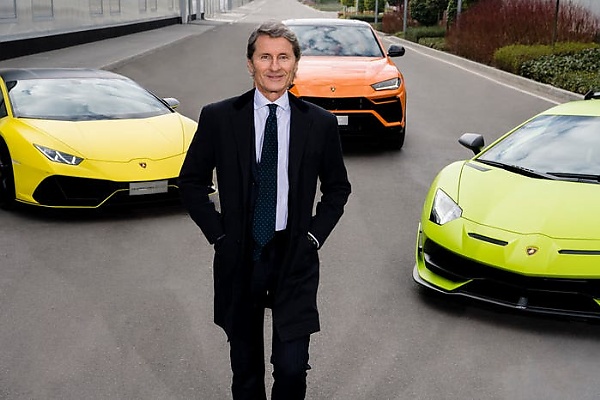 Lamborghini plans to invest at least $1.88 billion to produce a hybrid lineup by 2024 and more to develop fully electric models by the end of the decade.
The Volkswagen Group-owned Italian brand's current lineup includes the Huracan and Aventador sports cars, and the Urus Sports Utility Vehicle.