Sin S1: Behold, Another Contender For The Ugliest Car at Geneva Motor Show
The S1 is attracting attention at the ongoing Geneva Motor Show for its unusual look.
Designed and manufactured by Sin, the S1 is described by its manufacturer as an "affordably priced modular car".
Sin might need to explain what they mean by "affordable" because this modular car is being offered at a starting price of  N17, 964, 000 ($49, 900).
Simply, the S1 a basic chassis that can wear different bodies, different interior layouts, and different drive train options.
Sin says S1 owners can start with one configuration, and then change to another later. The components are interchangeable, or at least, as interchangeable as swapping entire engines and body panels can be.
Information on how easy it is to swap the bodies, interiors, and drive line components of the S1 is yet to be released by Sin.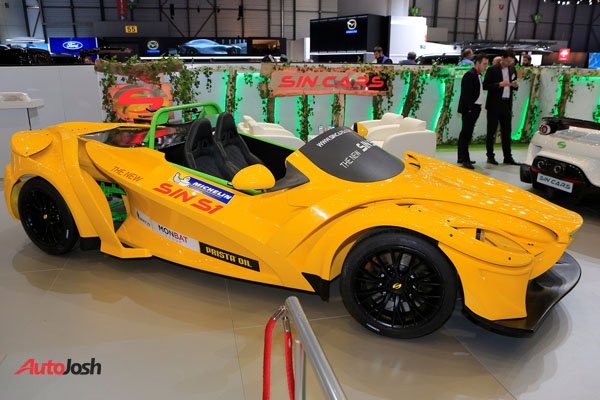 Indeed, good look is subjective. However, if you're the type of person who loves extremely fast cars or spending time on the track, then it's possible you won't focus so much on the S1 appearance as most people would.
The plug in model of the Sin S1  features a 24 kWh battery, working together with a 120 HP electric motor and a 255 HP 2.0-liter turbocharged engine, offering a range of 200 km (124 miles). The best part, the whole thing weighs just 220 kg (485 lbs).
The production of the Sin S1 is scheduled to commence in 2019.