Tesla To Reveal Its Model Y Crossover SUV On March 14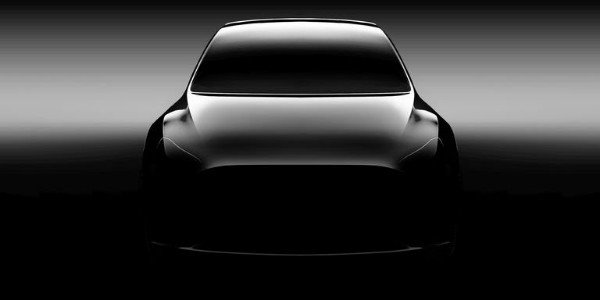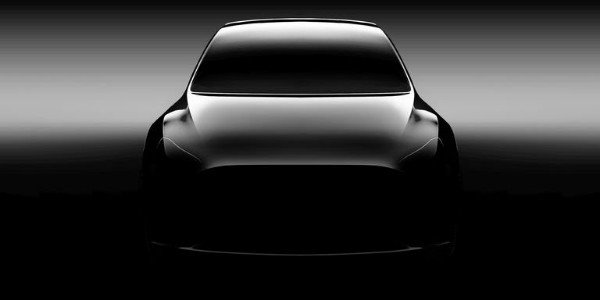 Tesla is about to complete its S-3-X-Y (SEXY-lol) naming conventions with the arrival of a new car , the Tesla Model Y SUV. The all-electric automaker, whose range of cars includes Model S, 3 and X, announced on Sunday that the Tesla Model Y SUV will be unveiled Thursday, March 14, at Tesla's Design Studio in Los Angeles.
According to Elon Musks tweets ,he said the upcoming Model Y SUV will be a little bigger than the Model 3 sedan ,sell around $40,000 and have slightly less range for same battery.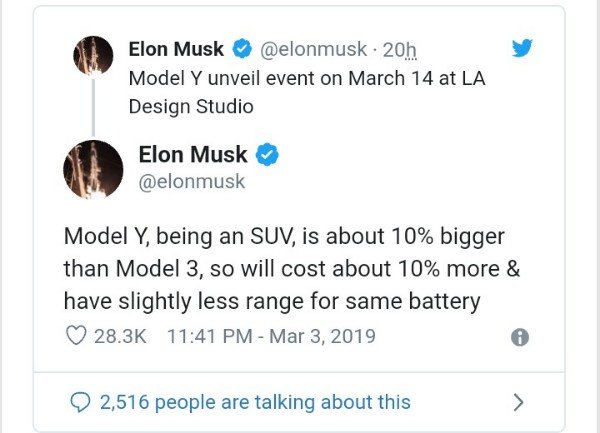 This news is coming few days after Tesla unveiled its long-awaited $35,000 Model 3 version .The automaker also reduced prices on upgrades to its Autopilot automated driver assistance system and made significant price cuts to its Model S and Model X.