The Difference Between Lagos BRT And LBSL Buses
In this article, we will throw some light on some high capacity buses used for mass transit in Lagos State.
This has become necessary because of a popular misconception that the recently bought mass transit buses used in Lagos State are also BRT buses.
BRT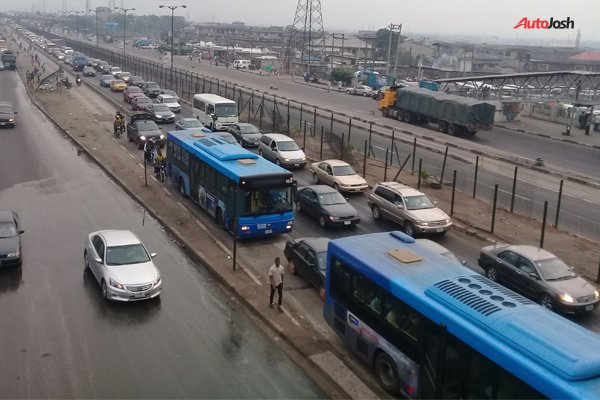 Bus Rapid Transit otherwise referred to as "BRT" is a mass transit system that employs dedicated lanes. The use of the dedicated lanes enables the BRT buses to avoid traffic – and by extension, ensure shorter duration of journeys.
The BRT system is also considered a lucrative venture for its operators, as return time is shorter because of the use of the dedicated lanes.
The Lagos BRT
The Lagos BRT service was inaugurated on 17 March 2008.
Currently, a private company – Primero Transport Service Limited, is the sole operator of the Lagos BRT scheme. It operates on the Ikorodu-Mile 12-CMS BRT corridor.
BRT buses are the only buses that are permitted to use the dedicated BRT lanes in the state.
The Lagos BRT buses are in diverse brands such as Ashok Leyland, Yutong. The current BRT buses are blue in colour.
In Lagos state, the BRT scheme is regulated by the Lagos Metropolitan Area Transport Authority (LAMATA).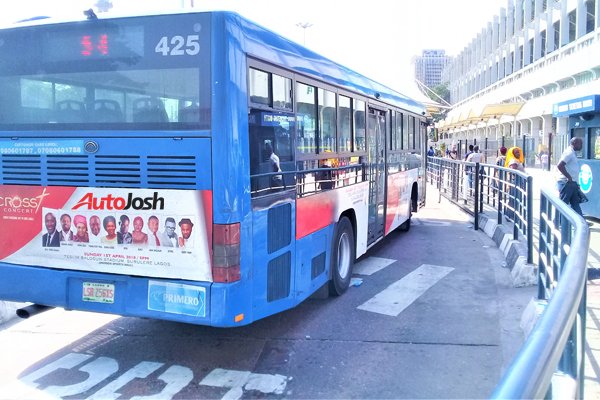 SBLS
The LBSL buses are a set of high-capacity buses that operate in Lagos metropolis. The buses are operated by the Lagos Bus Services Limited (LBSL).
The Lagos Bus Services Limited (LBSL) is a company that was set up by the Akinwumi Ambode administration.  The company was incorporated on 1 August 2016 as a transport asset acquisition, operations, and advisory services company.
President Mohammadu Buhari formally inaugurated the LBSL bus operations on April 24, 2019.
LBSL buses are strictly not permitted to use the dedicated BRT lanes in Lagos. Therefore, they are not BRT buses.
Some infrastructure were provided for the smooth operations of the LBSL buses. They include bus shelters, lay-bys, bus flags, terminals, and depots at various strategic points along the routes.
Currently, LBSL bus services are deployed using the Brazilian-built Marcopolo buses.
Note: on some of the LBSL-operated buses, the word "BRT" is emblazoned on their chassis. This does not make them BRT buses. BRT is a mass transit system, not a type of bus.