The Popular 5-Junction In Benin-City: See How It Looks When It Rains (PHOTOS)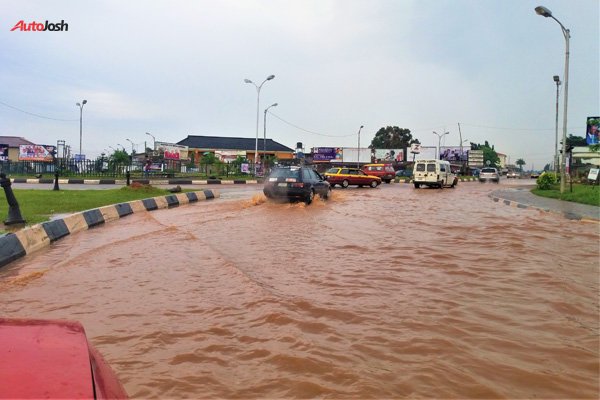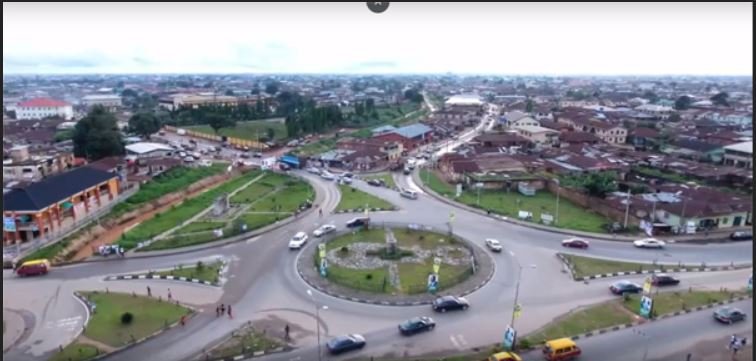 This is the popular 5-Junction in Benin City, Edo state.
The "5-Junction" is one of the major roads in the city that serves the Benin Metropolis.
Daily, thousands of motorists and public transportation, especially to and from the Eastern part of Nigeria, use this road.
5- Junction was one of the most complicated areas in the state. The road was afflicted by flooding and erosion. For years, it was left in a state of disrepair.
However, in 2013, the Adams Oshionmhole-led administration remodeled and reconstructed the 5-Junction in order to salvage it from years of erosion and flooding.
The remodeling and reconstruction work on the 5-Junction involved the construction of Service Lanes on both sides of Akpakpava- Dawson-Uselu-Ugbowo section of Benin Ofosu Road.
It also involved concrete works, beautification, walkways and streetlights as well as laying of asphaltic concrete pavement into connecting streets.
However, the primary focus was on flooding and erosion control.
The Contractor in charge of the reconstruction project was Reynolds Construction Company (RCC).
The project was completed in 2013.
Today, the 5-Junction, which was constructed with any consideration for placing road-signs around it, appears to be relapsing to its former condition. Flooding has resumed at that strategic transport location.
Apparently, the drainage system built around it appears inadequate to control the flooding on the famous junction.