This 1969 Toyota Corolla Is Fitted With A Lexus V8 Engine (Photos)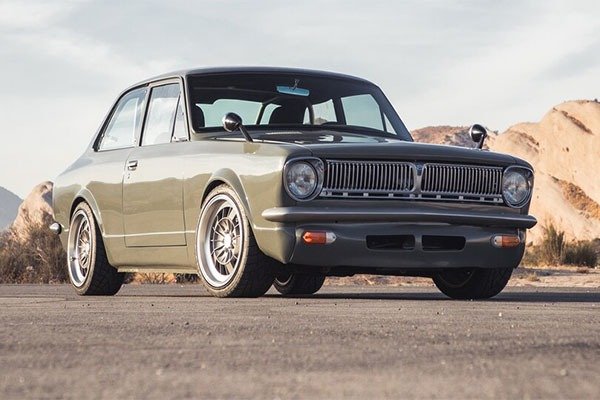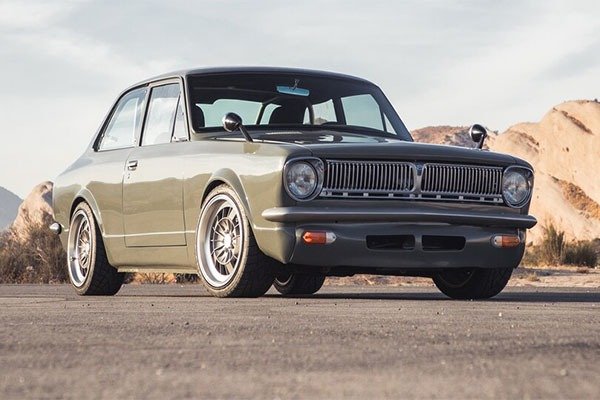 As crazy as it is, this Corolla is the most powerful one ever, thanks to the V8 by Lexus fitted. This is not your ordinary Corolla, this is a 1969 model that has been transformed into a beast sports vehicle. Its official name is the 1969 Toyota Corolla IS-F V-8. This is obvious because it uses the Lexus IS-F V8 engine which makes the Corolla super fast. This makes the 1969 Corolla the fastest model ever built
The vehicle is a specially built one by Racer and tuner Ryan Millen for a client Javier Quirós, a well-known Costa Rican businessman. We are not going to bore you with what entailed to the creation of this masterpiece but rather we will go straight to the point.
From the outside, the 1969 Corolla has its chassis extend to fit in the V8 engine. In order to accomplish this goal, Millen had to cut the Corolla's body in half. He then added about 11 inches of width and 3 inches in length; the donor Lexus' wheelbase was shortened by 14 inches. That, of course, presented many challenges as Millen hand-built the fenders and front fascia and fabricated the trunk and hood out of fibreglass. The windshield and backlight are pickup truck windshields, and Millen sourced other parts from all over the world—an extra grille for splicing came from Japan, the emblems from Spain.
After all the fit and finish, the engine was laid and the beast was born. It is powered by a 5.0-litre V8 that outputs 416hp and 371-lb-ft of torque. To make things even more exciting, an 8-speed automatic transmission was also fitted to the 1969 Corolla. It even does 0 to 60 in 4.3 secs which is very impressive. As the exterior is vintage, the interior is modern. Its sporty bolstered seats, infotainment screen, shifter, and instrument panel came from the Lexus IS-F. As such, it felt peculiar to drive, especially as you're grabbing onto an Alcantara-upholstered steering wheel while looking out and seeing the old-school side mirrors mounted way forward on the fenders. This creation is a painstaking work of art.
What do you think? Is this a yay or nay? Tell us in the comment section.