See How This Toyota Prius Is Transformed Into A Ferrari FF (Photos)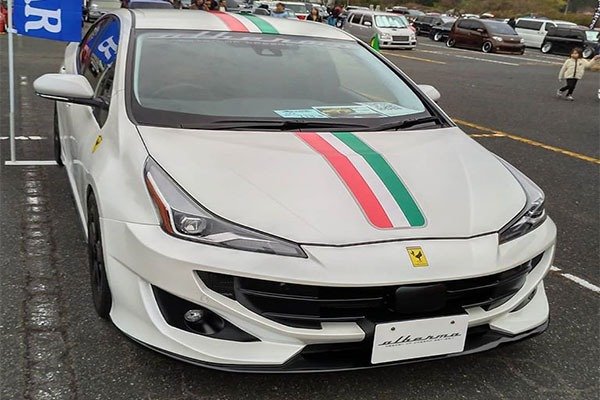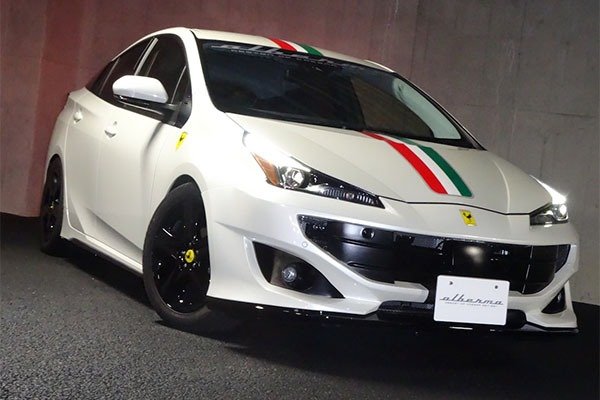 Modifications and more modification, that's what we are seeing on a daily basis now and the Toyota Prius has joined the fray. This time the Toyota Prius has been transformed to look like a  Ferrari FF and believe me it looks fantastic. The same turner company in Japan (Albermo) who were responsible for the RAV4 into Urus are also involved.
The most significant modification made is the presence of a custom front bumper that shares a resemblance with the fascia of the Ferrari FF. There's a blacked-out grille, sharp fog light surrounds finished in black, and a lower lip spoiler. This bumper can be purchased for a very reasonable $1012 (₦395000). The company designed a distinctive rear bumper diffuser package for the Prius that gives the car a bit more aggression. The rear-end alterations are priced at $731 (₦28500).
It is said that Ferrari don't fancy tuner companies modifying cars to look like theirs. They also don't like the fact that a similar emblem is used for such modifications. It may not be long before Ferrari takes all body kits out of the market.  Remember that the engines are not modified only the exterior, the hybrid is still intact.
What is your take on this Toyota to Ferarri transformation  Is it a hit or miss? Tell us in the comment section below