See How The Toyota Supra Has Evolved Since 1978 (Photos)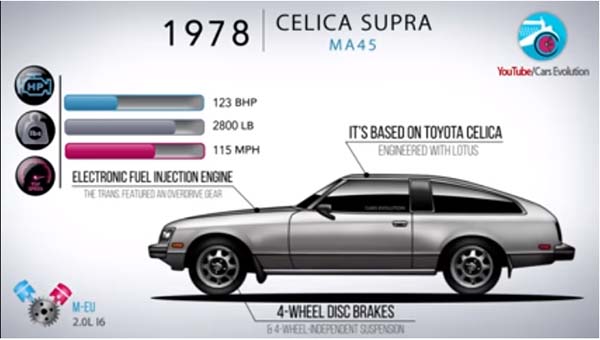 Car enthusiasts have been clamoring for the return of the Toyota Supra. To make matter worse, Toyota has also been endlessly teasing us with a 2019 Supra. The Supra is a model that has come a long way dating back to the 1978 model based on the same platform with the Celica. However, the Supra nameplate became a standalone model in 1986.
Toyota Supras are so good that the 1994 model is even faster than a Porsche 928GT. It also held the title of the best braking performance of any production car for 7 years. Thanks to its Formula 1 inspired braking system. This Toyota Supra is a Chameleon that can easily transform from a Sleeper Car to a Supercar. No wonder Paul Walker loved it so much.
We hope to see what the future holds for the incoming 2019 Toyota Supra.
Have you always admired or looked down on this car? Tell us in the comment section.
See more photos and video of its evolution below