Toyota Testing The GR Corolla's Turbocharged Engine On The GR86 Coupe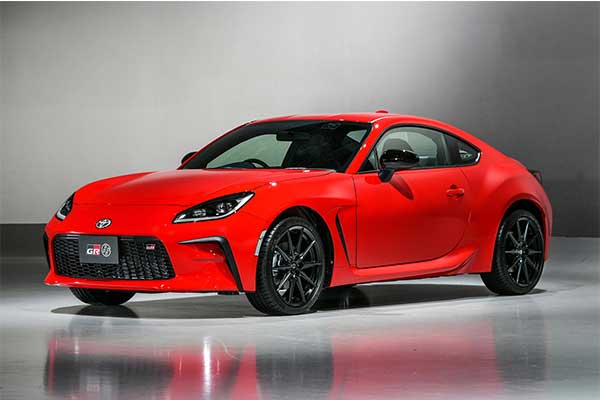 Toyota has finally built the long-rumoured turbocharged GR86 enthusiasts have spent years begging for. Don't jump for joy quite yet: the hot-rodded coupe is still at the prototype stage and it was developed primarily to help the Japanese company's engineers test synthetic fuels.
Australian magazine CarSales has learned from Toyota that a GR86 with a turbo has been built. The engine in question is the same three-cylinder 1.6-litre unit found in the GR Yaris and GR Corolla hot hatches. In the latter, it's good for a healthy 300 hp and 295 pound-feet (400 Newton-meters) of torque if you step up to the two-seat Morizo Edition.
Unfortunately, the cars are destined for Japan's Super Taikyu race series, where Toyota says they will give the company an opportunity to test and develop synthetic fuels. The racing version of the turbo powertrain has a shorter stroke, reducing capacity from 1.6 to 1.4 litres, though apparently makes more than the production GR Corolla's 300 hp.
The GR86 turbo will race in the Super Taikyu series against the factory-spec GR86 and its twin, the Subaru BRZ, which are running the 2.4-litre boxer engine modified to use carbon-neutral fuels. Gazoo Racing likes to use motorsports as a test bed for developing its technologies before releasing them for public use.
Seeing a GR86 powered by a turbocharged triple in showrooms isn't fully out of the question. "Yes, we are thinking for the future about the possibility of using it, but there are no concrete plans at the moment," Gazoo Racing chief engineer Naoyuki Sakamoto told CarSales.