TV Presenter, Caught Driving On BRT Lane, Threatens To Call Governor On Policemen (Video) 
TV presenter who broke traffic law driving on BRT lane, seen in video threatening to call the Governor on policemen.
Rufai was seen harassing policemen, who had stopped for driving on a dedicated Bus Rapid Transport lane in Lagos.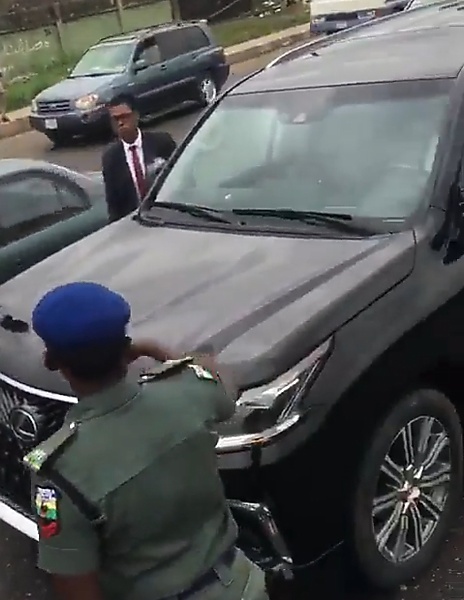 A new video captures TV broadcaster with Arise TV, Rufai Oseni, harassing Policemen, who had stopped for driving on a dedicated Lagos Bus Rapid Transport lane.
In a video trending online on Tuesday, Rufai was seen threatening the police officers with "I will call the governor… " before hissing away with "nonsense."
Recall that Rufai took to Twitter on Monday to claim that a gun was pointed at him and his vehicle driven away for driving on the dedicated Bus Rapid Transport lane in Lagos.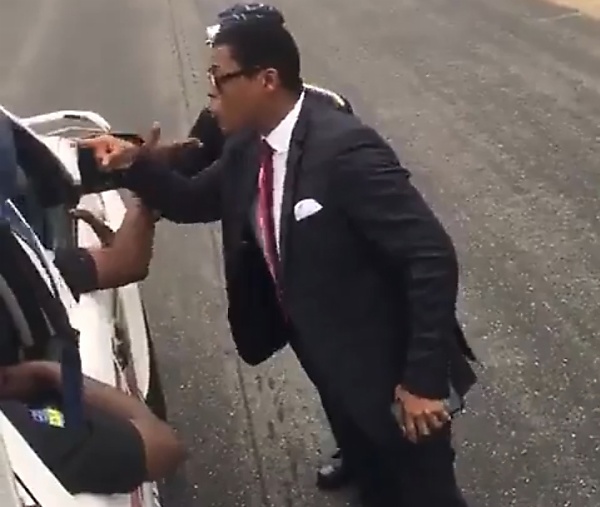 Rufai tweeted :
"I offered to pay for the traffic infraction but the police was hell bent of forcefully collecting my keys and pointing a gun at me.
"I saw three other cars drive by the BRT lane and they were not stopped. I am at sea! Why point a gun at me and forcefully collect my key. I am shocked," Rufai tweeted.
The Lagos State Police Public Relations Officer, SP Benjamin Hundeyin, in a tweet also told Rufai that he violated traffic rules and resisted the officers, adding that his "claim that Google maps" took him to BRT lane wasn't tenable.
To serve as deterrent to others, the Chief Press Secretary to Lagos State Governor, Gboyega Akosile, said that the State Government will ensure that necessary action is taken against Rufai for driving on BRT lane as he has admitted his offence to the police.
"You're a lawbreaker and you should face the necessary penalties.", Gboyega Akosile said in his tweets on Monday.