Crew Member Injured After US Air Force Helicopter Was Shot Over Virginia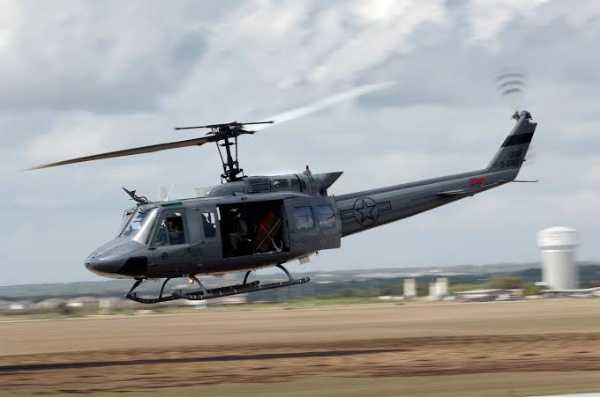 US Air Force helicopter forced to make emergency landing in Virginia after it was shot from the ground below.
One of two pilots on board was treated for non-threatening injury.
FBI is working alongside the Air Force to determine the circumstances surrounding the incident.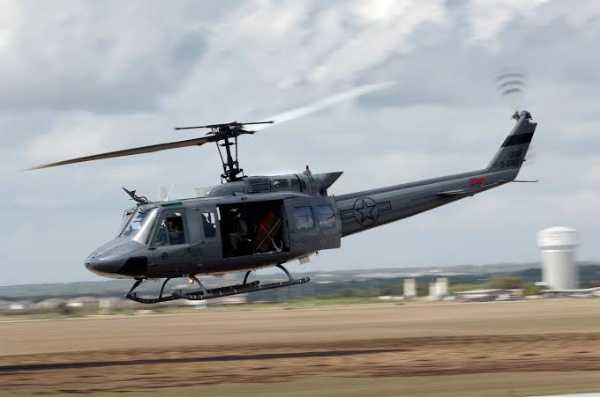 A US Air Force helicopter was forced to make emergency landing on Monday after being shot from the ground nearby over Virginia. One of two pilots on board was injured in the incident.
The millitary helicopter on a routine training mission was flying 10-miles northwest of Manassas when it was struck from ground.
The UH-1N helicopter assigned to Joint Base Andrews was flying 1,000 feet above when it was struck by a bullet.
According to Air Force spokesperson on Wednesday, the gunfire damaged the aircraft. This necessitated an emergency landing at nearby Manassas Regional Airport.
Reports indicated that a member of the crew was bleeding from a hand wound. The pilot was taken to hospital where he was treated for a "nonthreatening injury".
The FBI is currently working alongside the Air Force Office of Special Investigations "to determine the circumstances surrounding the incident."
The FBI said in a statement that :
"On Monday, August 10, at approximately 12:00 p.m., the FBI Washington Field Office (WFO) dispatched Special Agents and its Evidence Response Team to the Manassas Airport after receiving reports that a helicopter was shot at from the ground nearby,"
Also See: Buy and sell cars faster on Carmart NG