US President Donald Trump Reveals New Paint Jobs For The New Air Force One Aircraft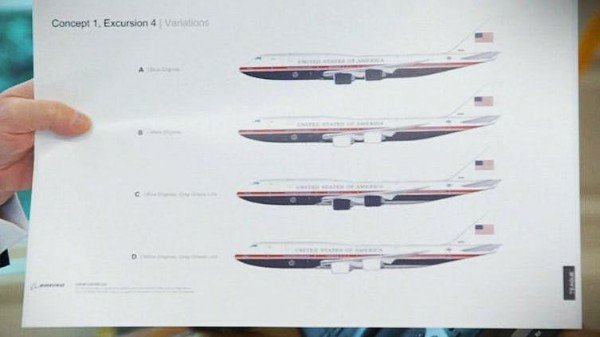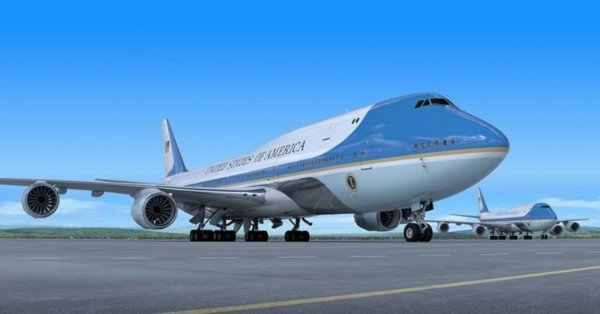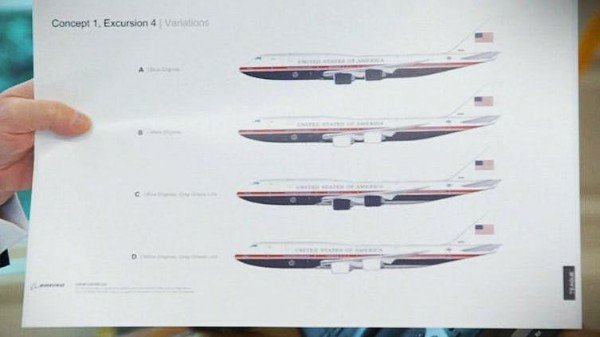 Less than a year after announcing a $3.9b (₦1.4 trillion ) makeover for America's two ageing Airforce One aircrafts, US President Donald Trump has shared images of Air Force One's prospective redesign during an exclusive interview with ABC News Chief Anchor George Stephanopoulos.
Donald Trump said:
"There's your new Air Force One…  I'm doing that for other presidents, not for me."
"Red, white and blue. Air Force One is going to be incredible. It's gonna be the top of the line, the top in the world. And it's gonna be red, white and blue, which I think is appropriate."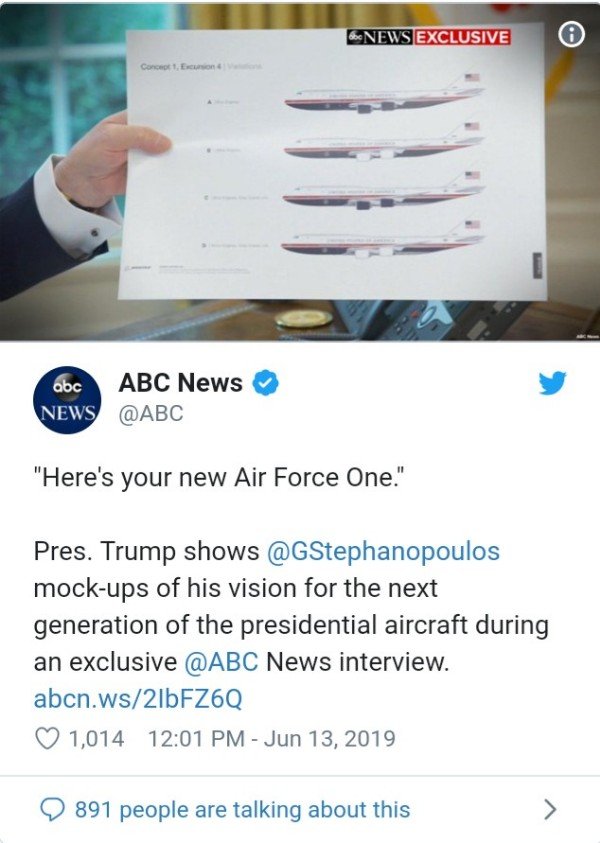 And that's true as two new Boeing 747-8 aircrafts, that are currently being converted into VC-25B Presidential Aircrafts, are expected to be delivered in 2024.
Even if Trump wins the 2020 election campaign, he'll be nearing the end of his second term by the time the new Air Force One arrives.
In spite of his willingness to share the sketches, Donald Trump is still holding some details to himself.
"There are a couple of secrets," Trump teased. "You know what, there are a couple of secrets I don't think we're supposed to be talking about."
The US Air Force One refers to any of the two Boeing 747-200B series aircrafts that is carrying the president of the United States.
The current and ageing fleet comes with several modifications, including a presidential Suite, medical operating room and a kitchen that can feed 100 people at a time.
Do You Like The Likely Red, White And Blue Paint Job Or Prefare The Iconic And Current Blue, White And Gold color scheme?