Watch Self-driving Mining Vehicle Drive Through Glass Walls Without Breaking It
Sandvik's newly launched self-driving mining loaders now have the abilities to load their buckets, transport it , as well as dump the loads without a human operator or driver.
And to show off the new abilities of the 38-tonne and 36-foot long loader , Sandvik allowed it to drive itself through a delicate glass maze (that's about 589 glass walls, without breaking it.
To also demonstrate just how fragile the walls are, Sandvik's CEO takes over the wheel and smashed through the glass walls.
See how the pre-programmed loader works:
A human operator will drive the loader to a new mine location for the first time . As that driver navigates the loader through the tunnels , the loader records and stores the information of the routes.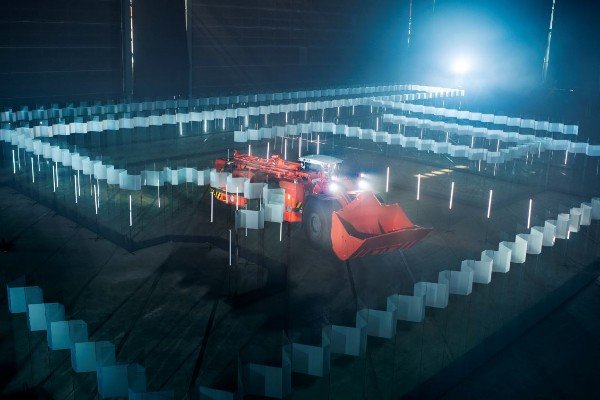 After this and with the mining loaders in self-driving mode,the fleet of loaders can retrace the path on the map automatically while also using its laser scanners, odometers, gyroscopes and angle sensors to steered clear of the surfaces all around it .
Operators can also take control of the loaders remotely at any time if the need arises.
Senior Systems Engineer for Automation said:
"Sandvik's self-driving loaders have been in use for more than 20 years, with over 2 million operating hours underground"
"A benefit with autonomous systems is that we can move people from the environment underground, that can be hazardous, to safe control rooms above ground, improving safety and productivity for our customers."
Other automakers that manufacture loaders includes Rio Tinto, Caterpillar , Volvo and Hitachi.