We Are Buying Locally Assembled Cars Rather Than Imported Foreign Ones, Pres. Buhari Promises
We are buying locally assembled cars rather than imported foreign ones, President Muhammadu Buhari promises Nigerians.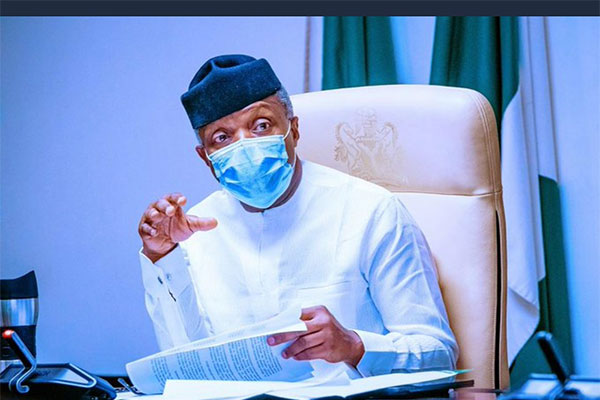 President Muhammadu Buhari has expressed the Federal Government's commitment to the purchase of the locally assembled cars in the country. Buhari disclosed this in his speech delivered virtually by Vice President Yemi Osinbajo, at the opening session of the 26th Nigerian Economic Summit Group Conference.
The theme of the conference is  'Building partnerships for resilience'.
Osinbajo also explained that the Federal Government would buy locally assembled cars rather than imported foreign ones.
Responding to the issue of import duties raised at the summit during the speech presentation, the Vice President explained that the reduction of import duty on vehicles would help cut down transportation cost.
"The point of the reduction in levies on motor vehicles, commercial vehicles for transportation is to reduce the cost of transportation by reducing the cost of vehicles," Osinbajo said.
He added :
"With subsidy removal and the increase in fuel price and the pass-through to food prices, transportation costs would reduce. Now the automotive policy will focus on localizing the production of vehicles.
"So the logic was increase the duty and levies so that local production becomes more competitive. But the annual demand for vehicles is about 720,000 vehicles per year. Actual local production is 14,000 vehicles a year."
He noted that the current rate of production would not meet the serious national needs and this would mean higher prices of vehicles and greater strain on other sectors of the economy that depend on transportation.
Osinbajo, however, stated that the government was not giving up on the local auto industry.
He said :
"Two important things to note; the first is that we still have relatively high duty at 35 per cent; so, there is still a disincentive for importation."
Osinbajo added that the government was also promoting a policy of buying only locally manufactured cars.
Furthermore, The President, said that the Federal Government proposed in the 2020 Finance Bill to exempt minimum wage earners.
He said the move was to reduce the impact of inflation on Nigerians as well as exempt minimum wage earners from the Personal Income Tax.
He said :
"We are proposing in the new Finance Act. This would exempt those who earn minimum wage from paying income tax.
"These provisions which complement the tax breaks given to small businesses last year will not only further stimulate the economy, but are also a fulfilment of promises made to take steps to help reduce the cost of transportation and the impact of inflation on ordinary Nigerians."
The President stated that it was clear that Nigeria must diversify the economy away from dependence on crude oil exports, speed up human capital development and improve infrastructure.
"Above all, our economy must be made more resilient to exogenous shocks," he said.