World's Largest Cargo Plane Antonov An-225 Lands In Poland Packed With COVID-19 Medical Supplies
Antonov An-225 Mriya touches down in Warsaw, Poland, packed with medical supplies to combat the COVID-19 pandemic.
The massive aircraft departed from Tianjin China Airport on April 13th, stopping in Almaty Airport, Kazakhstan, for refueling.
Poland's 100-ton payload, including face masks and COVID-19 tests kits, was reportedly the largest cargo shipment by air by volume.
According to the operator, Antonov Airlines, the cargo plane has an internal cargo volume of 1,200 cubic meters, or 42,377 cubic feet.
An-225 is also capable of lifting a maximum 551,155 pounds, or 275 tons, nearly double that of Boeing 747-8 freighter.
Poland's order of medical supplies from China weighs a total of 200 tons but is light enough it occupies significant volume. So the shipment is being split into two AN-225 flights of one hundred tons each.
---
With this shipment, the An-225 joins other heavy airlifters around the world including Air Force C-17 Globemaster III and Indonesia's C-130 in flying medical missions related to the COVID-19 outbreak.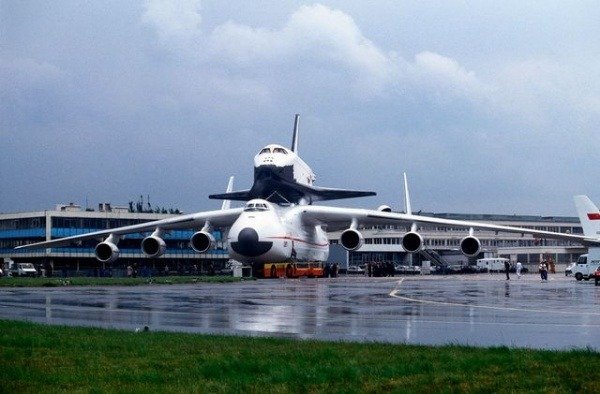 The Antonov An-225, an enlargement of the successful Antonov An-124, was originally designed by the Soviet Union to transport the country's Buran space shuttle.
After the dissolution of the USSR in the 90s, the An-225 was transferred to Ukraine, where it was originally built.
Mriya was the world's largest aircraft until the recent completion of Scaled Composites' Stratolaunch jet.
Mriya, which recently completed an 18 month upgrade period, is larger than America's largest cargo plane, the C-5M Super Galaxy.
The C-5M Super Galaxy is normally used to ferry the US Presidents fleets, including a pair of Beasts limousines.