BMW Reveals Vision iNext EV Concept SUV From The Belly Of A Lufthansa Cargo Plane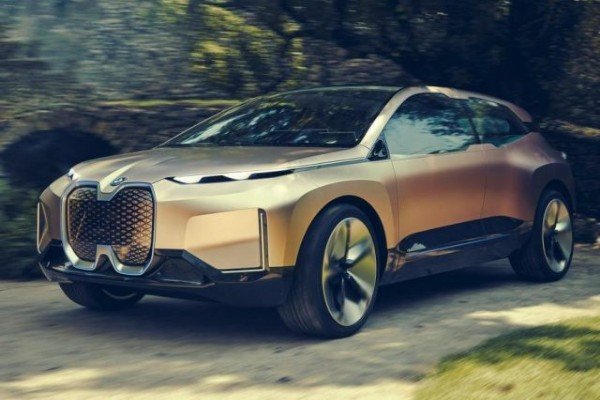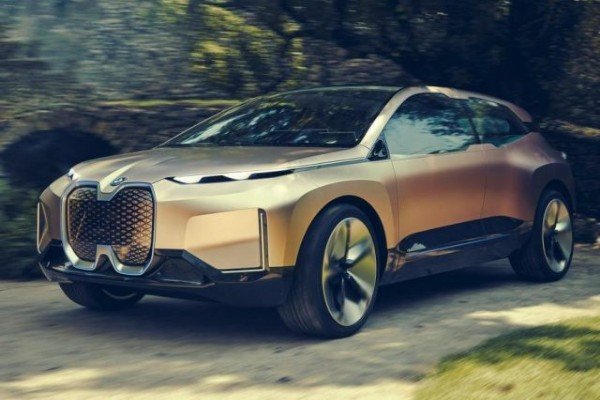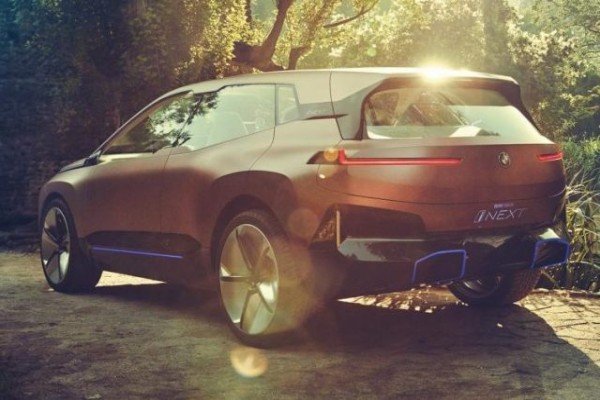 BMW has finally unveiled the new Vision iNext concept SUV, a production version that will arrive in 2021.
But this time around, this concept wasn't unveiled at an auto show or a design studios.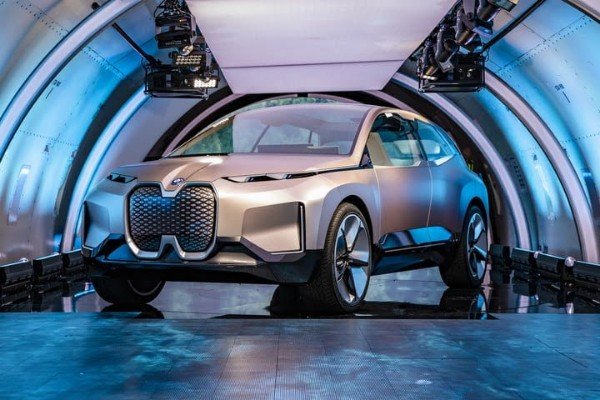 The all-electric iNext SAV ( BMW's sports activity vehicle category) was introduced in the belly of a Lufthansa Boeing 777F cargo plane at the Kennedy Airport in New York.
BMW teamed up with Lufthansa Cargo to reveal the iNext Vision on 4 destinations that includes Munich, New York, San Francisco, and Beijing to more than 300 international journalists.
The exterior part of the automated and emission-free SUV has a large front kidney grille that serves as an "intelligence panel" housing for various sensors.
There is also a touch-sensitive suicide doors ,cameras instead of wing side-mirrors and a large panoramic roof that brightens the interior with light .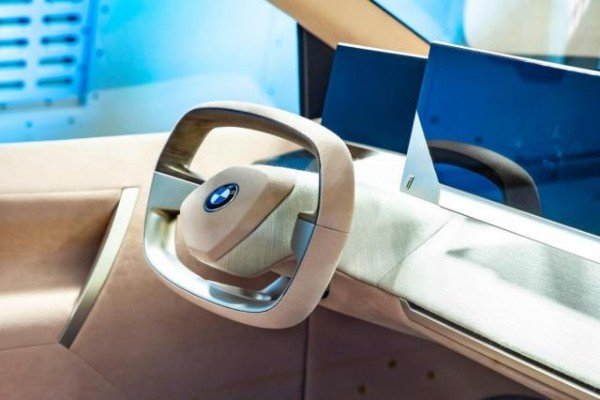 The interior is furnished with a wood furnishings, illuminated glass and a collapsible steering wheel that moves into the dashboard when not in use or during driverless mode.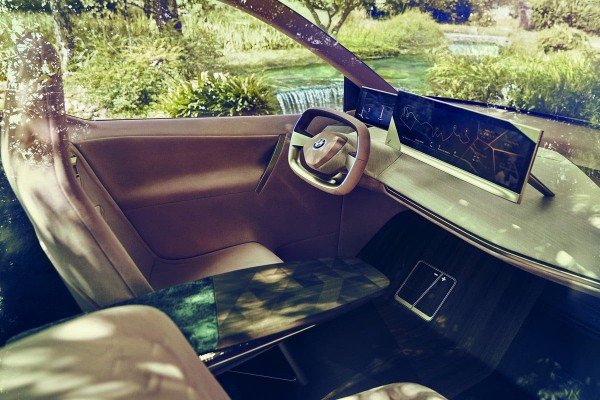 It also features concealed user interfaces underneath fabrics, in what BMW calls "shy tech". All these become visible and operable only when needed by the driver or passengers .
This means you only need to swipe, draw, spell or tap to issue commands.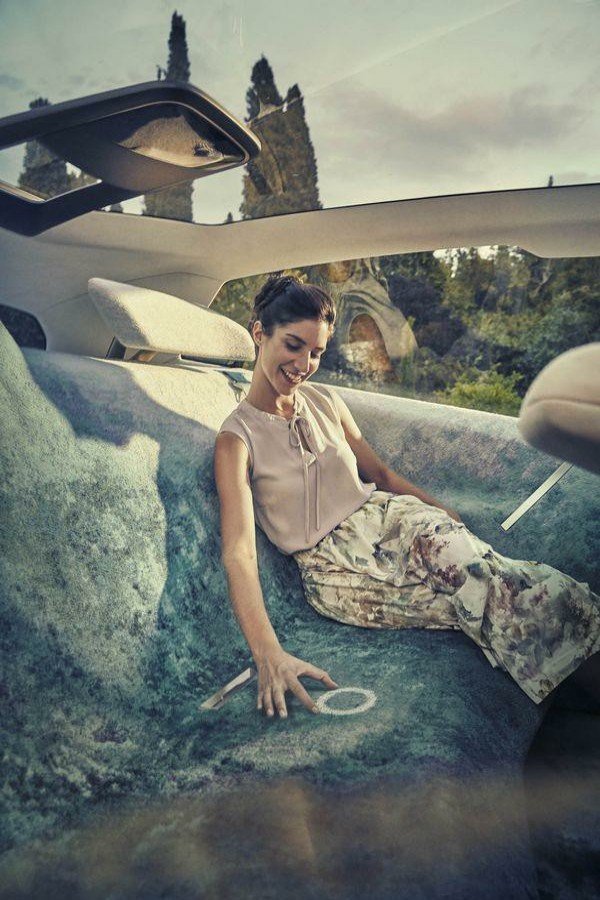 Passengers can also adjust the music volume in the tech-filled car by pinching the touch sensors underneath the rear-seats.
BMW's latest fifth-generation electric vehicle powertrain will allow the Vision iNext to travel 373 miles on a single charge.It will move from zero to 60mph in less than four seconds.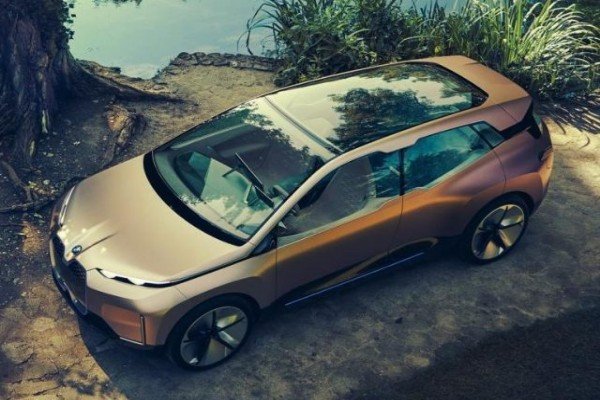 BMW believes the Level 3 self-driving Vision iNext will have Level 4 autonomy or full self-driving by 2021,for a select set of roads.
BMW now plans to release at least 12 all-electric vehicles by 2025 which may likely include an electrified existing models.
See A BMW Collector Decorates His Garage Wall With Two Wrecked BMW M1 Sportcars