See What Angry Youths Did To The Official Car Of Imo State Governor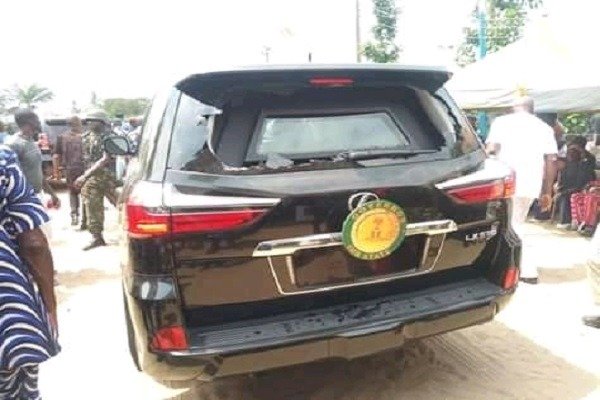 See What Angry Youths Did To The Official Car Of Imo State Governor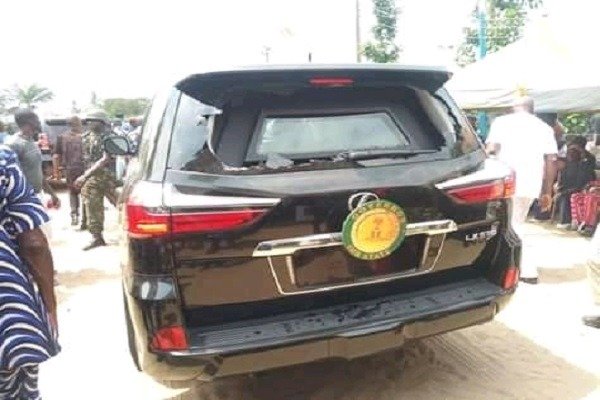 Some groups of angry youths attacked Governor Hope Uzodima of Imo State and left his official car in a mess. Angry youths in the Ohaji Egbema area of the state, on Sunday, attacked his bulletproof Lexus LX 570 SUV. The rear windshield of his official car got smashed.
The governor was attending a function in  the community when the incidence took place. The security of the governor had to evacuate him in order to avoid further destruction, and possibly, loss of lives.
On 14 January 2020, the Supreme Court in Nigeria declared Hope Uzodinma of the All Progressives Congress winner of Imo state 2019 governorship poll nullifying the election of Emeka Ihedioha. Since this declaration by Supreme Court, the state has witnessed all sorts of crisis with supporters of Uzodinma and Ihedioha.
Did you notice nothing happened to the internal bulletproof shield? Even if they had shot at him, it wouldn't have penetrated.
Apart from Imo state governor, Governor Babajide Sanwo-Olu of Lagos also have a Lexus LX570 as one of his official cars.