This ₦103m Bugatti Chiron Tourbillon Wristwatch Is Worth More Than 2 Mercedes G-Class (Photos)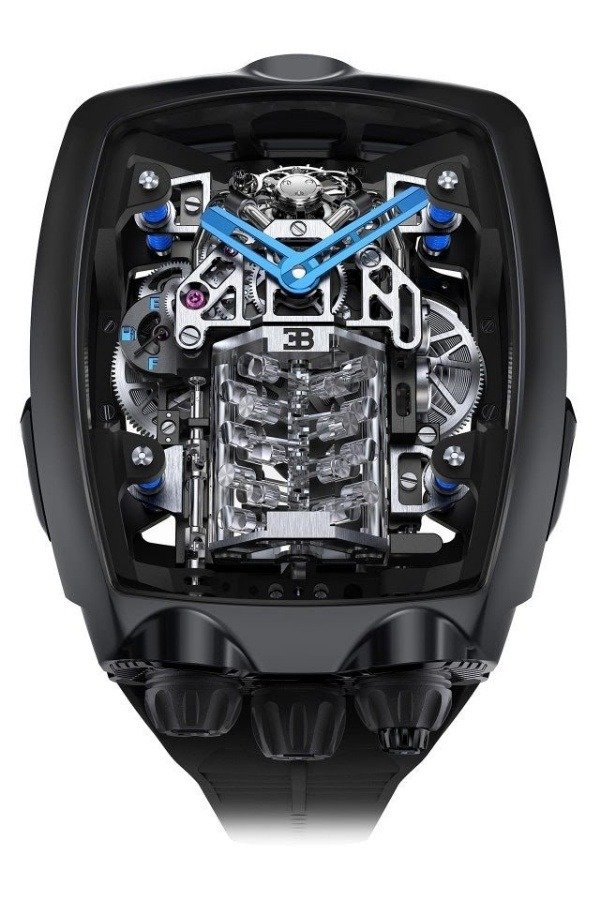 Jacob & Co. unveils Bugatti Chiron 16-Cylinder Tourbillon wristwatch.
The wristwatch, which comes with moving crankshaft and pistons, is like a miniature Bugatti Chiron for your wrist.
At $280,000 or about ₦103 million, the watch is worth more than two 2020 Mercedes-Benz G-Class SUVs (The $280,000 does not include destination cost to Nigeria).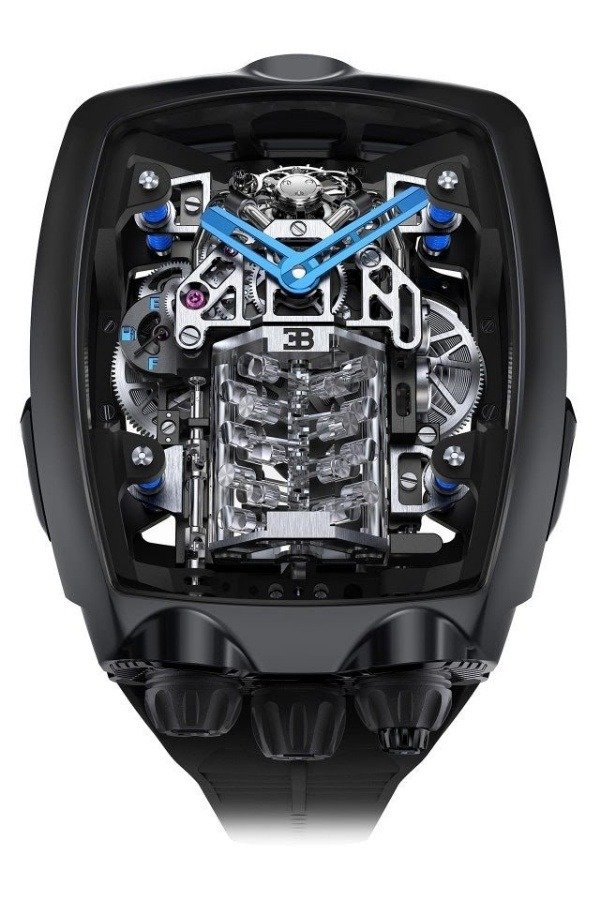 Last year, Bugatti and Jacob & Co. signed an agreement to create timepieces that honor the power and performance of both brands.
To capture the spirit and energy of the high-powered ₦1.2 billion Bugatti Chiron hypercar, Jacob & Co. spent a year in the development stages before arriving at the car engine-inspired Bugatti Chiron Tourbillon.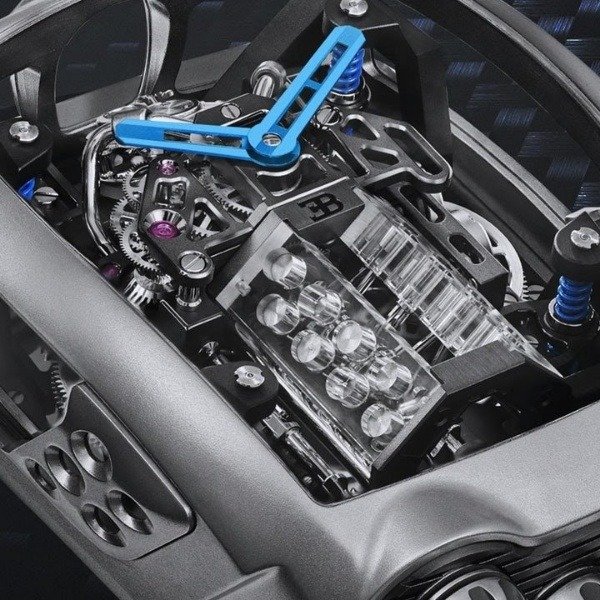 The watch, powered with a movement that emulates the Bugatti 16-cylinder engine, comes complete with crankshaft and pistons.
The 16-cylinder piston engine of the manual winding movement consists of a massive 578 hand-assembled parts.
Related Post :

From

Bugatti To Pagani, Check Out 11 Of The Most Expensive Luxury Cars Owned By Footballers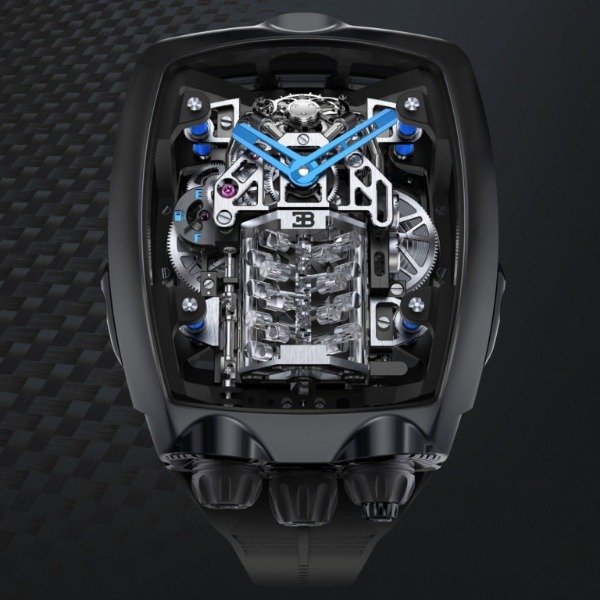 There are two turbochargers in the watch that also spin while the engine is running for added impact.
The Bugatti Chiron Tourbillon wristwatch is equipped with a pusher on the right side of the case. When activated, it rotates the crankshaft and propels the pistons of the movement up and down – just like in a car engine.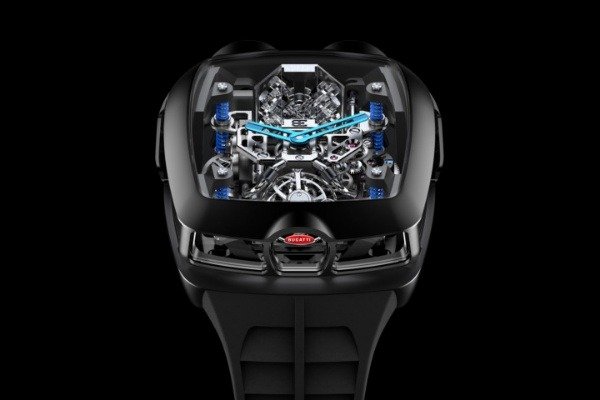 It offers not only hours and minutes, but also a newly designed one-minute tourbillon cage that is inclined by 30 degrees.
Jacob & Co will produce just 250 pieces of the customizable wristwatch. Each of these watch will cost the future owners $280,000.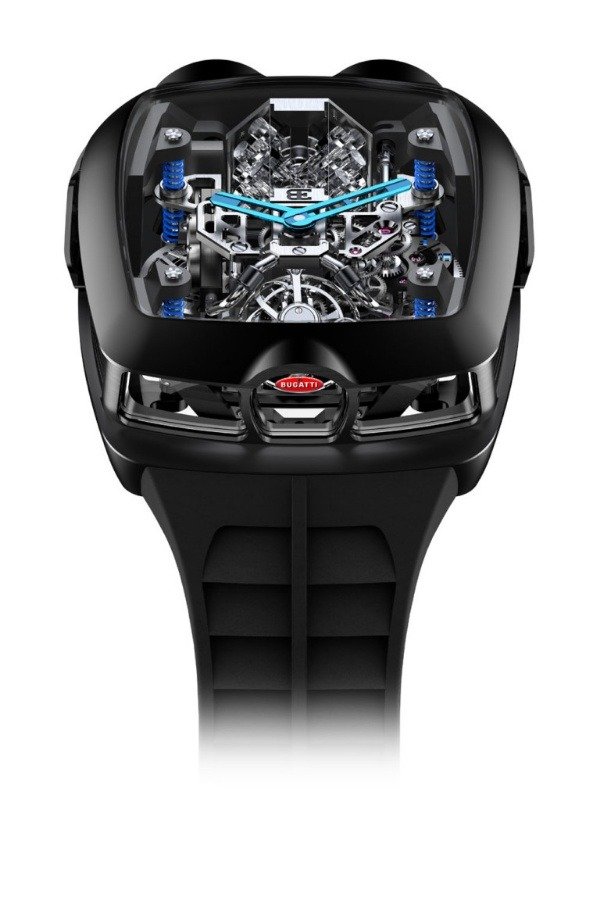 To put that in perspective, the Bugatti Chiron Tourbillon wristwatch is worth more than two 2020 Mercedes-Benz G-Class. The iconic SUV has a starting price of $126,550 (₦46 million) MSRP. (Note: The price of the G-Class does not include destination cost to Nigeria)