Carfax Vehicle History Reports In Nigeria Is Now A Click Away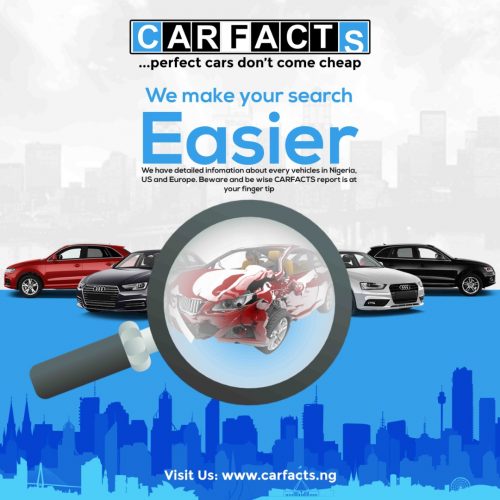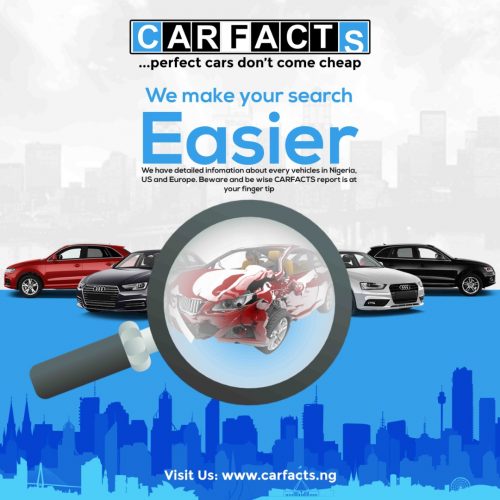 We are pleased to introduce Carfacts Business Services Limited, Nigeria's only Vehicle History portal.
This is a robust technology platform that aggregates vehicle data across various information points which are information from manufacturer, auto mechanics, vehicle license agencies and government.
The portal primarily allows civil authorities and consumers to search for critical information about specific vehicles of interest, either to assist with buying decisions, business decision or for law enforcement purposes.
Such information includes: true ownership status of car, date of manufacture, accident history, ownership history, stolen etc. and one of the biggest issue with importation of car into Africa market is the inability to check for the authenticity of the vehicle being delivered to our doorsteps. The inability to check if:
Title Problems e.g. stolen, flood etc.
Accidents
Total loss
Flood damage
Odometer problems
Service records
Frame damage
Airbag deployment
Vehicle registration
Recalls
and much more…
9 Facts About Your Car VIN (Vehicle Identification Number)
Services Rendered By Carfacts
With Carfacts' access to more than 20billion vehicle history data such as up-to-date data on sales, repair, theft, registration, number of users, mileage and many more. They provide information to consumers on discerning information prior to vehicle purchase. Their services include:
❏           Vehicle importation and clearance
❏           Curb smuggling and unregistered vehicles
❏           Vehicle insurance and refinancing
❏           Road user behaviours, penalty and fines
❏           Vehicular accidents and dangerous driving reports
❏           Theft reports
❏           Legal and criminal disputes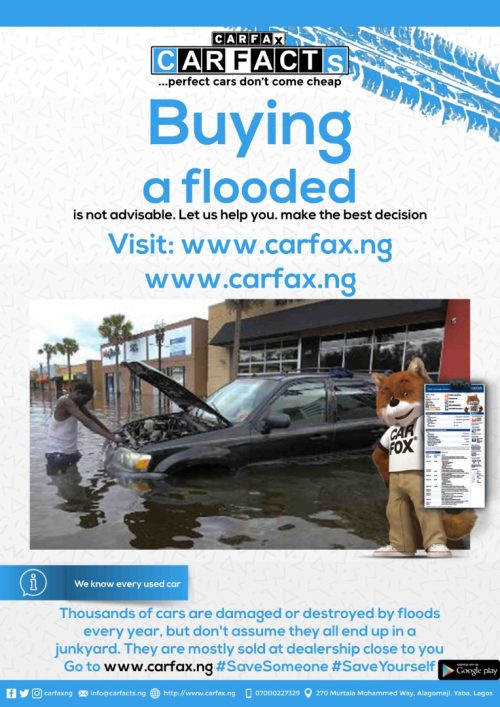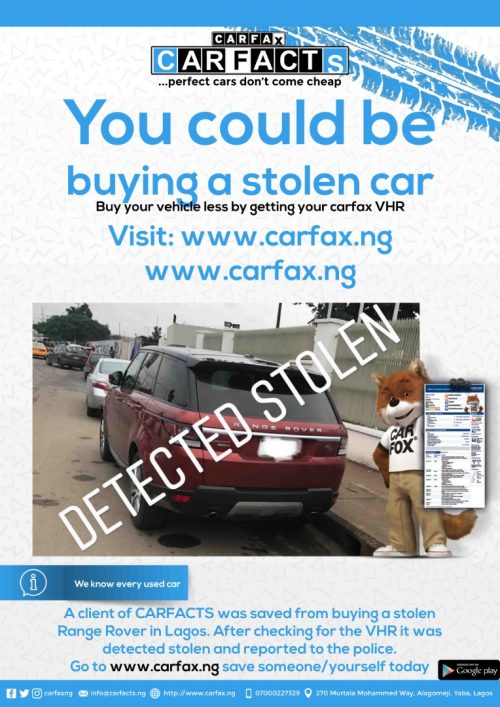 More importantly Carfacts has access and a directory of previous vehicle history, checked prior to import into Nigeria from their global data bank. These dataset position Carfacts as a quintessential up-to-date information provider on vehicular history on the African continent.
Before making that your purchase, go to Carfacts and ensure you know the history of what you're buying. Don't buy and regret later. It's just a click away.  A lot of people are victims of buying scraps as cars.  Don't be one of them.  Visit Carfacts.ng today