Check Out The Proforce Wizard Armoured SUV Made In Nigeria (Photos)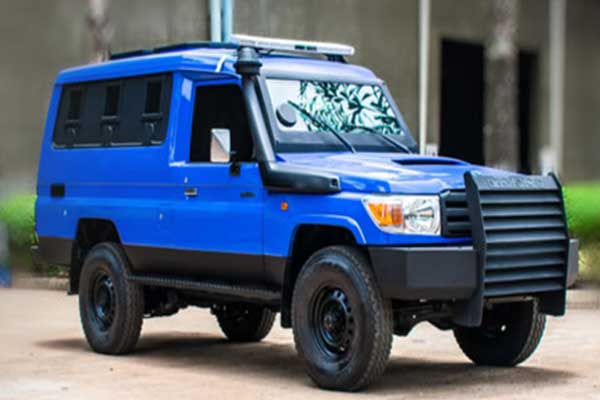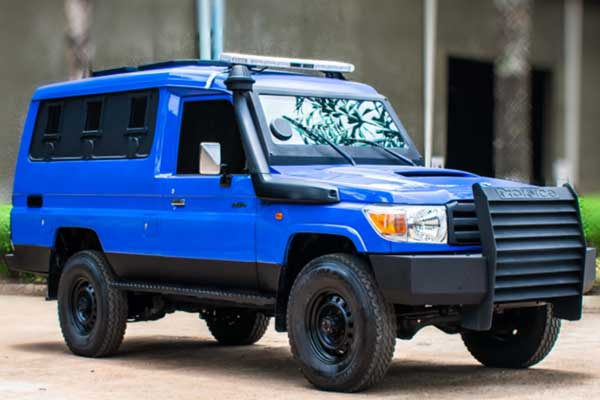 Proforce, a Nigerian company that specializes in armoured personnel vehicles, modification and military vehicles has manufactured the Wizard. The SUV although based on the Toyota LandCruiser 70 series troop carrier, has undergone a series of tremendous changes.
On the front, you can see a special bullbar that can withstand an impact in the case of an accident. The windscreen is also modified and as usual bulletproof. The rear is not left out as the bulletproof and it carries over into the interior. Note that the entire vehicle has a level B6+ bulletproof protection with heavily modified suspension. This suspension not only improves the handling but also supports the bulk of the vehicle. The run-flat tires also have a high level of protection too as they are modified.
Although powered by a 4.5-litre V8 turbodiesel, the Wizard has 2 fuel tanks of 90 litres each. A 5-speed manual transmission along a full-time 4-wheel-drive is fitted to it. The Proforce Wizard seats 6 passengers at the rear and 2 at the front (driver inclusive).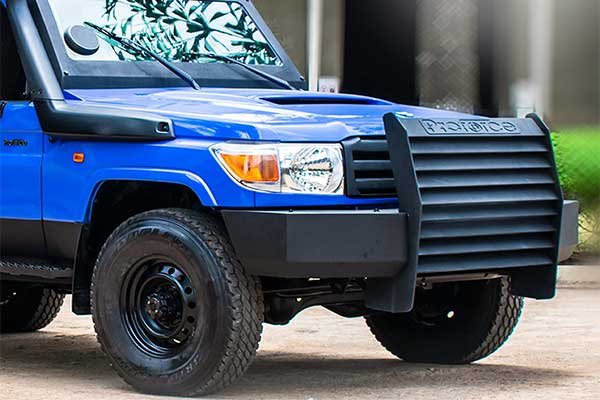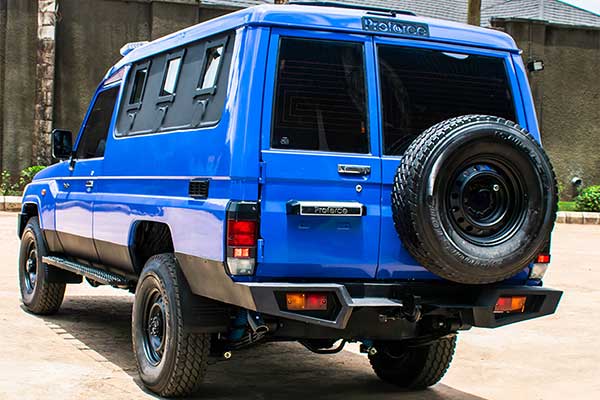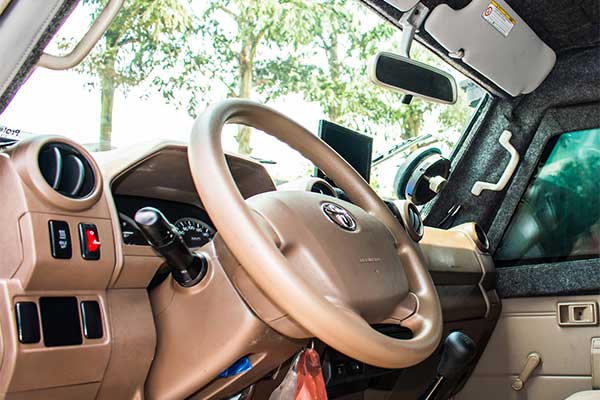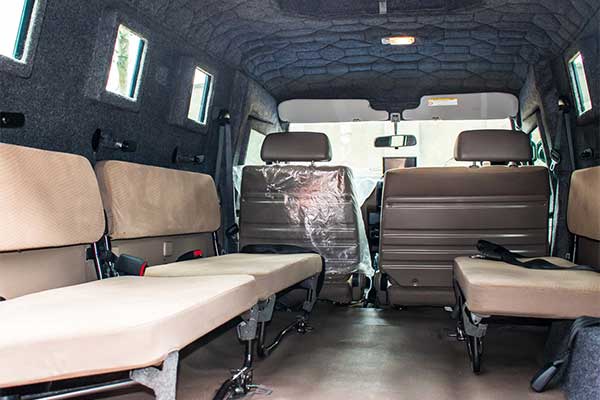 Also See: Buy and sell cars faster on Carmart NG