Checkout 2014 Toyota Hiace Customized By Khaz Customs In Nigeria (Photos & Video)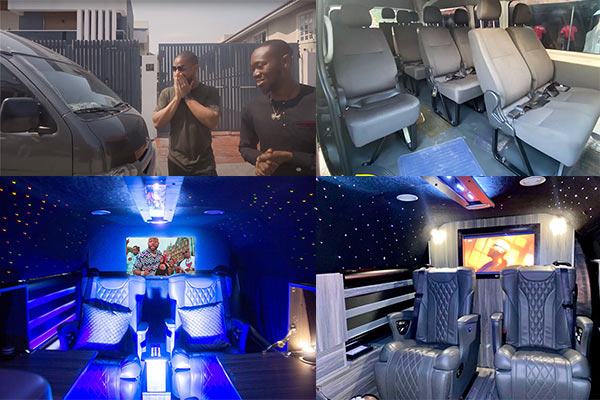 Checkout Nigerian auto customizer's new project and head-turning Toyota Hiace dubbed Private Jet On Wheels.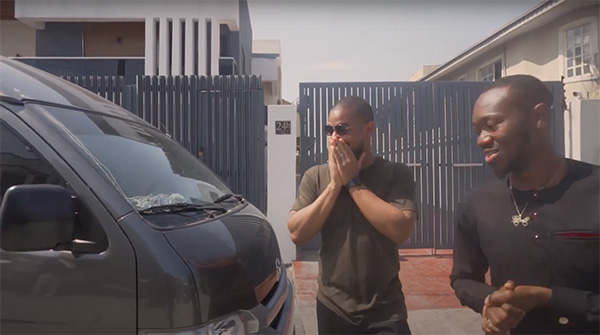 Khaz Customs is known for converting any ride into a head-turning masterpiece, and its latest take on the popular Toyota Hiace bus is no exception.
Dubbed a 'private jet on wheels', the latest unique creation was specially created for an unnamed customer who wanted something special, including a space to seat 7 passengers.
Inside, it is finished in bespoke features, including 4 captain seats that can slide forward and back at the touch of a button, a Rolls-Royce-type of starlight roof, motorised smart TV with Netflix and Youtube, 4 additional speakers and a small fridge.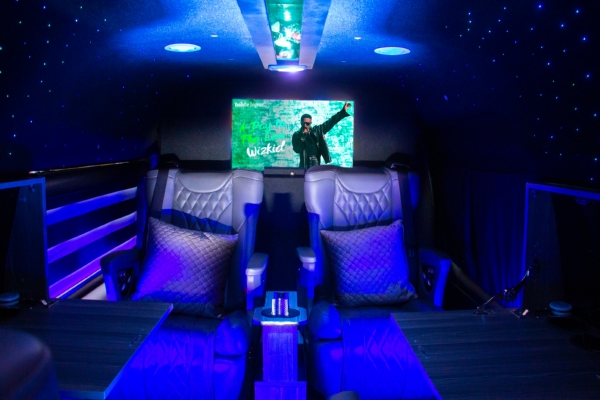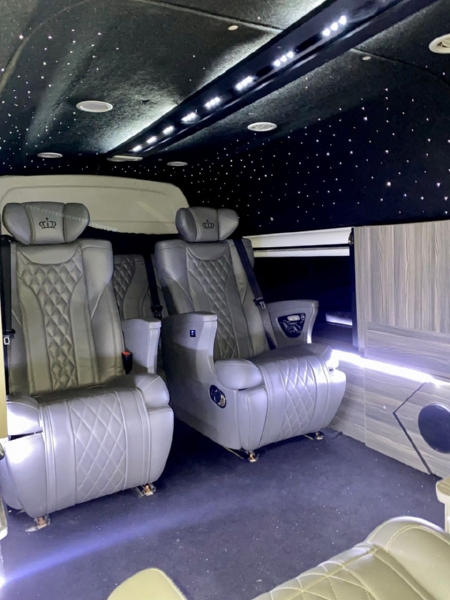 There are also bluetooth enabled audio/visual player, USB charging ports, sub-woofer, Remote controlled curtains, CCTV, intercom to communicate with the driver as well as electric reclinable seats.
Other features include
– Electric footrests
– Massage seats
– Three point type safety seatbelts
– Retractable tray tables
– Bespoke stitching headrests amongst others.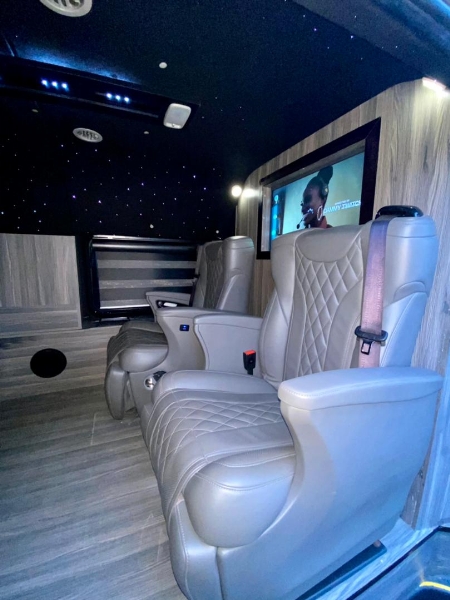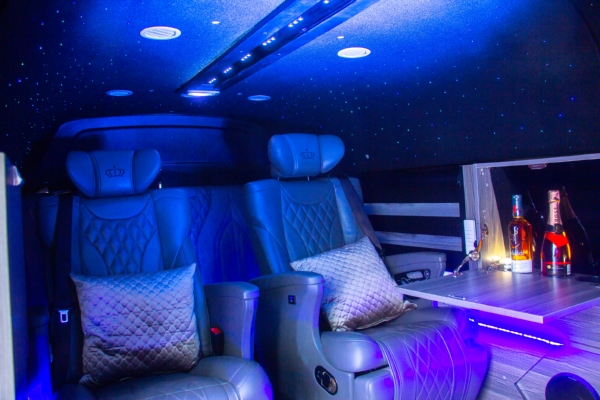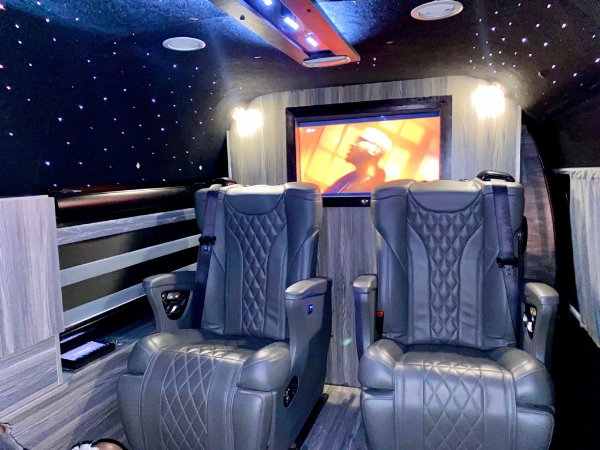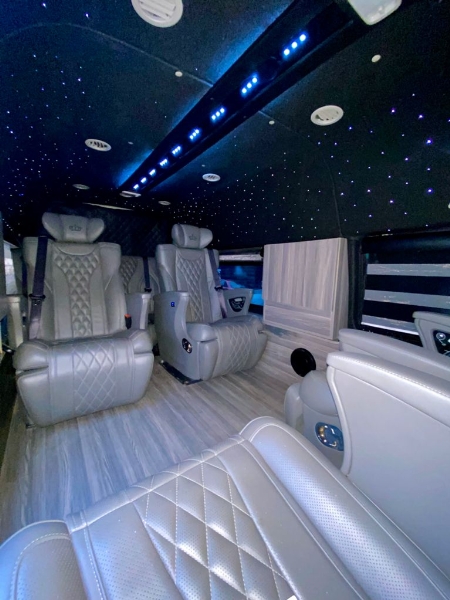 VIDEO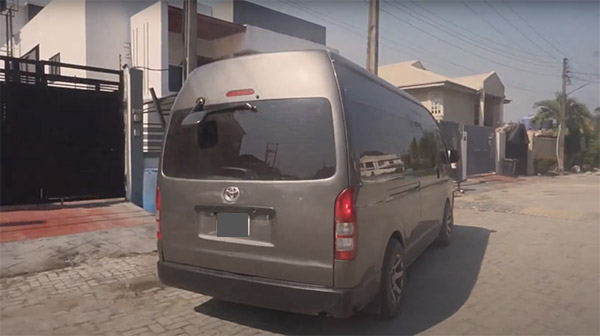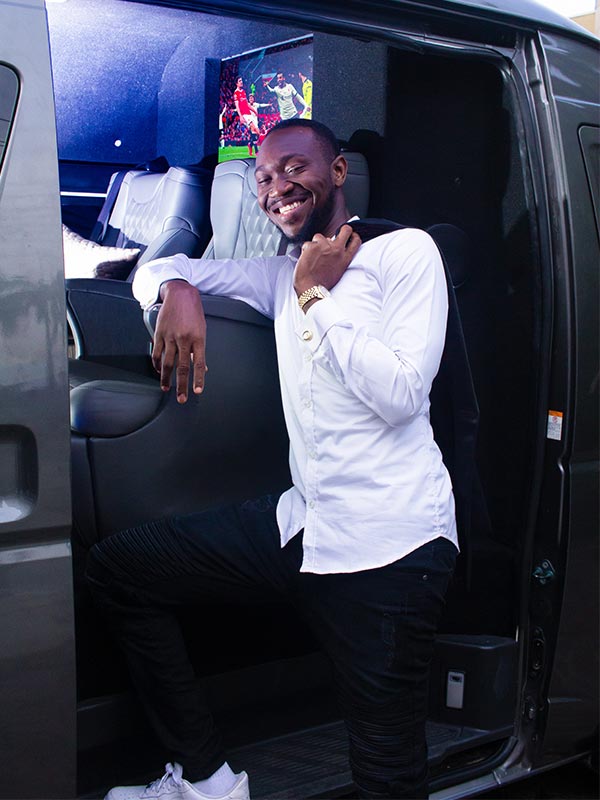 Khaz Customs posted series of pictures and video on its social media platform, showing how the regular bus was transformed into a bespoke luxurious bus.
While checking out the Hiace bus, Nollywood actor and car enthusiast, Alexx Ekubo, couldn't contain his excitement. As expected, Alex was impressed with the bespoke features and he may be taking delivery of his own — packed with his bespoke specifications — in the nearest future.
The making of the Custom Toyota HiAce