See How Nigerian Converted This Old 2005 Toyota Hilux To 2020 Model (Photos/Video)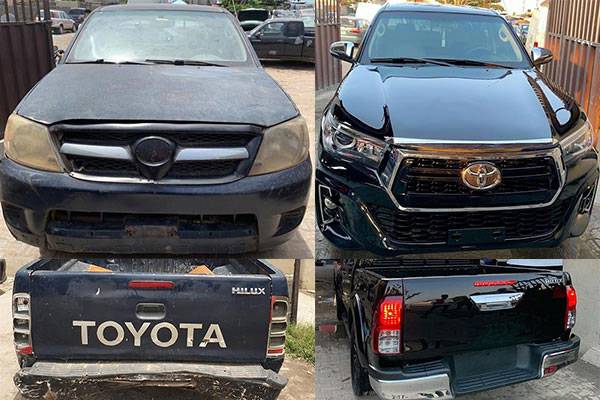 This 2005 Toyota Hilux got to Khaz with lots of blemishes and most of the interior was damaged but that was never a barrier to its resurrection and transformation.
The pick up was however transformed to the surprise of many. The final transformation photos and video surfaced online with lots of commendations and appraisals for the job well done on the former jalopy.
When you talk of car transformation, there are actually some you'll see that will amaze you and make you wonder and ask yourself, "how was this pulled off"?
A very good example of this is the images below. This isn't just as easy as you think, It's as hard as studying abroad or getting admitted to a university abroad. It's a work of dedication, expertise, and technical know-how.
2005 Toyota Hilux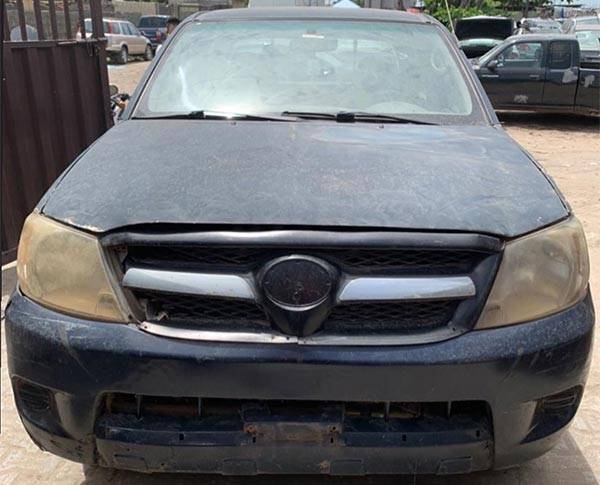 If you haven't heard about Khaz Customs in the past, it's a renowned Nigeria auto customization company in Lagos. They are well known for the rebranding of luxury, regular as well as long-forgotten automobiles.
However this time, their magic was exhibited as they rebuilt an old Toyota Hilux to almost a brand new.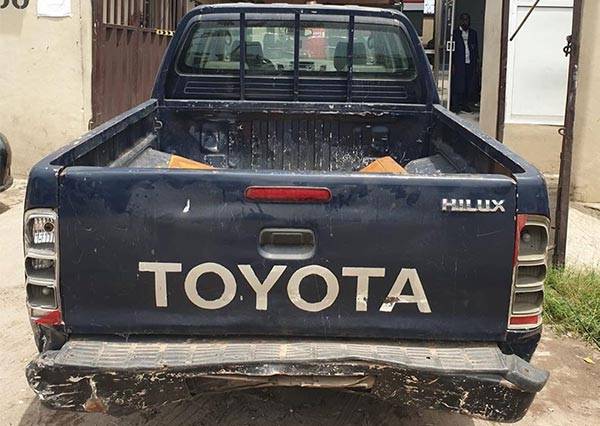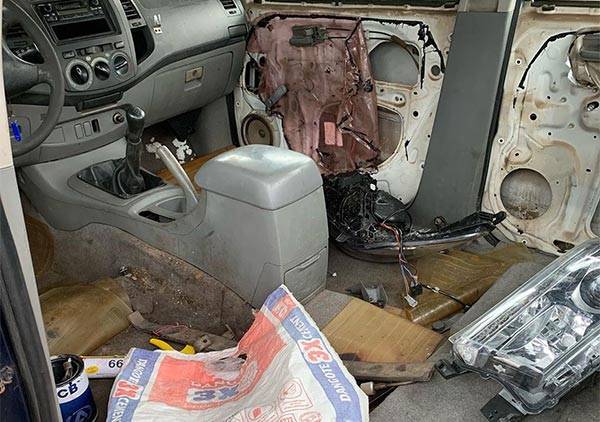 Toyota Hilux
Toyota Hilux is a pickup truck produced and marketed by the Japanese automobile manufacturer, Toyota. They could be configured in a variety of body styles including the 2-door, 4-door, single cab or double cab.
The seventh-generation Hilux that has been converted to the eight and most recent generation was introduced as the 2005 model.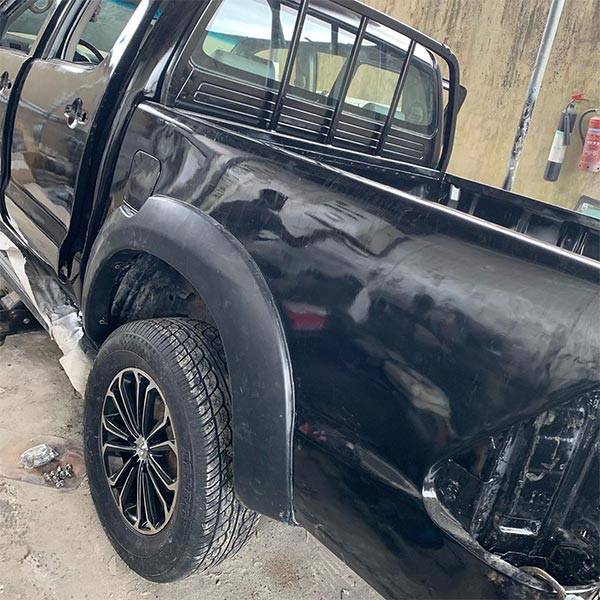 Behind The Transformation.
KhazCustoms provides vehicle enhancement services. They engage in car wrapping, body kit fitting, upholstery retrim, and window tinting. The styling and modifying company operates in Lagos, Nigeria as well as the United Kingdom.
Behind the success of Khaz Customs is the dedication of its founder, Abdul Ayegbajeje.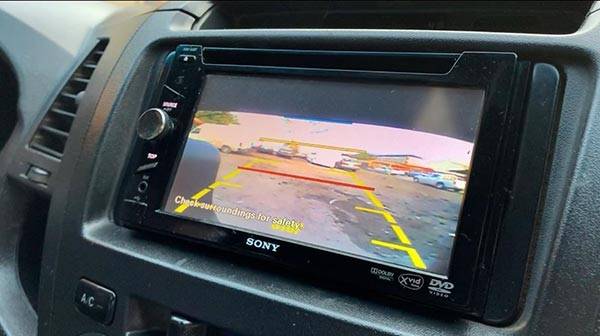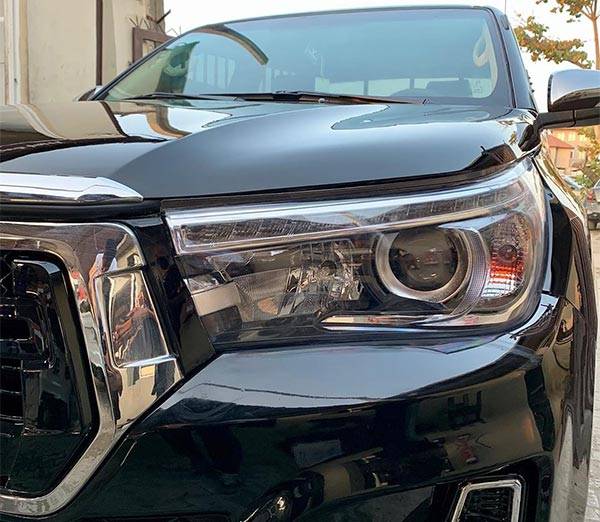 Video Of The 2005 Toyota Hilux Converter T0 2020 Model